For live employee training, click here to sign up for a free webinar!
Alert: If your company already uses Expense, do not register for a new account as your company will add you to the existing account. If you are unsure about your Expense access, please reach out to your manager.

1. Install Mobile App
Our mobile app is available on iPhone and Android smartphones. Within the App Store or Google Play Store search for TriNet Expense Mobile.
2. Integrate your Credit Card
Allow TriNet Expense Management to automatically download transactions from your credit card into your expense account. Transactions are easily turned into expenses that can be submitted to your approver. To integrate your credit card, click on the Accounts tab in the top menu bar and search for your credit card. Enter in your login credentials that are used for your online bank account to add your card to your expense account. To learn more about the credit card integration, click here.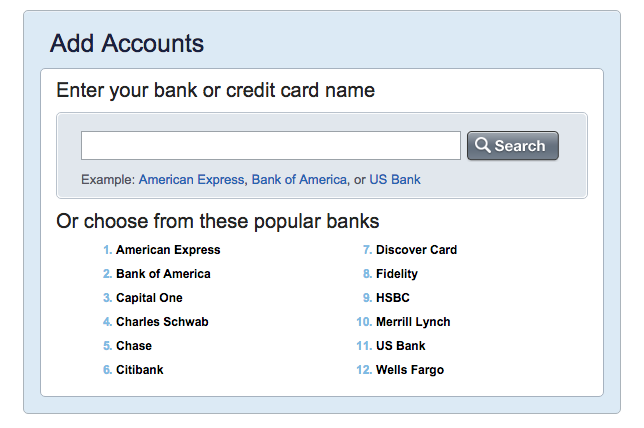 3. Send Receipts to your Expense Account
There are numerous ways of adding receipts to your expenses, click here to review all. One choice is to send receipts to the Receipts page via email. To do so include the receipt as an attachment in an email, then send the email from the email address of your TriNet Expense Management account to receipts@trinetexpense.com. Find the receipt images by clicking on the Receipts tab in the top menu bar.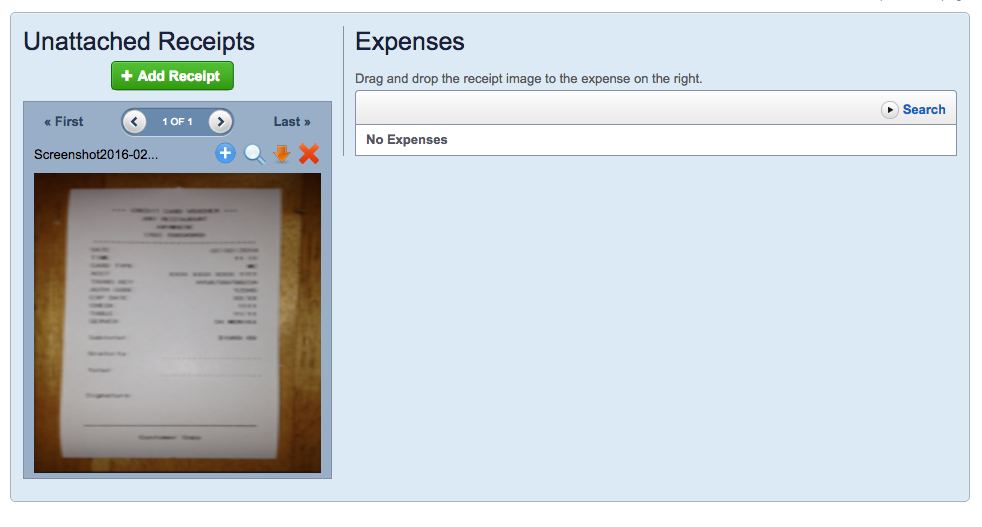 4. Create and Submit Reports
Add expenses on your Active Expenses page by clicking on the Expenses tab in the top menu bar. Once all expenses are added on this page, check the box next to the expenses then click the Create Report button. Review expenses further in the report, then click the green Submit button to send to approver. For more information on how to create and submit a report, click here.