Is your business able to recover taxes (eg. VAT) on expenses you incurred? Or do you need to track taxes in order to generate a client invoice? Our Tax module can help you! 

Taxes can be tracked by individual expense, by expense report or by date range for all users throughout your company. 

To setup, go to Settings > Company Settings > Taxes
1. Enter the name of your sales tax
2. Enter the rate
3. Enter in a description of the expense
4. Click Save

You can enter up to five taxes to be tracked. If you are the company administrator, any taxes created will be instantly added to every user account associated with the company.
To add a tax to an expense, select the EDIT DETAILS button under the expense line item and check theTaxes box. Then in the drop-down, select the tax and the amount will be auto-calculated. In you are editing multiple expense entries, select the Edit Multiple button and the tax that should be applied.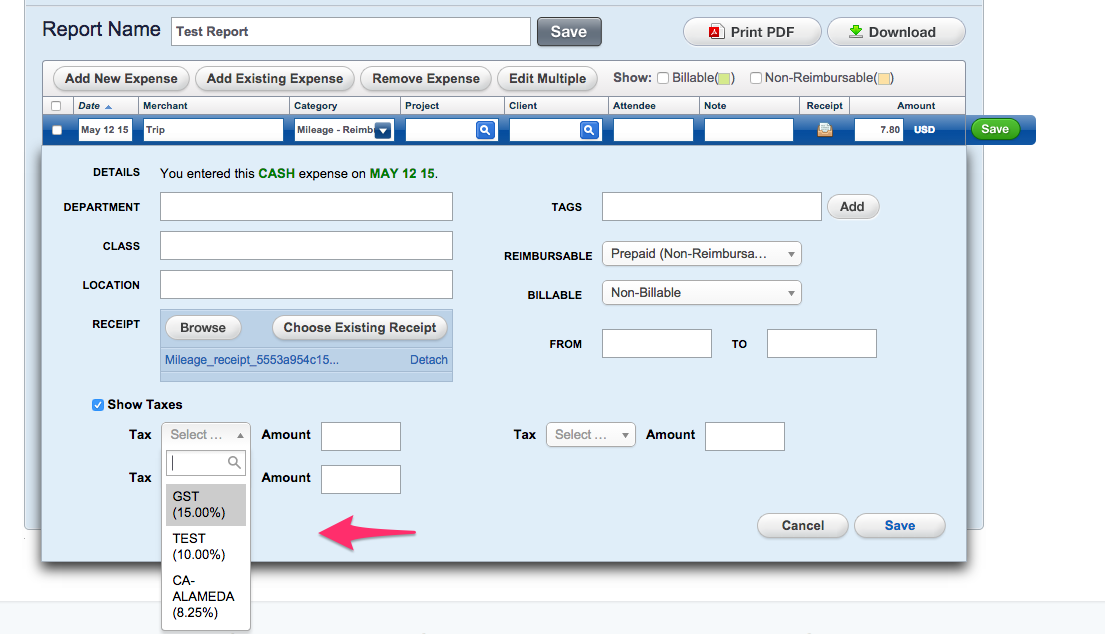 If taxes have been setup and selected for any expense in the report, you will see a summary of the total amount of taxes.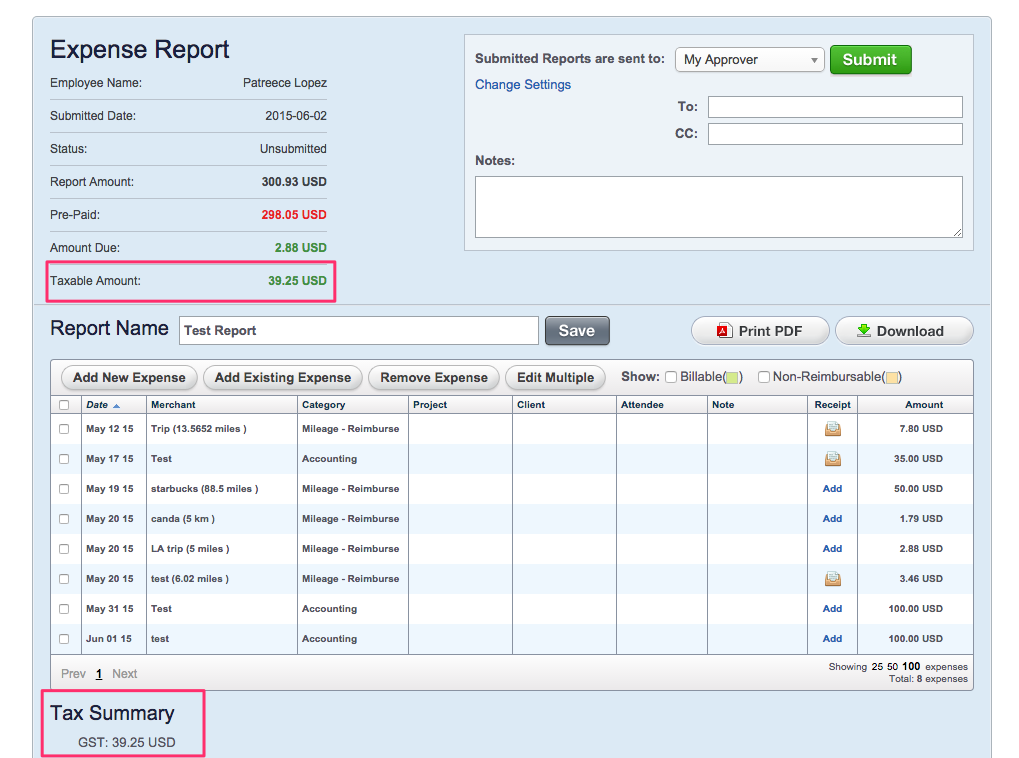 Individuals or company owners can run analytics to view the total amount of taxes incurred by date range.