Step 1 – Hover your cursor over the "Expenses" tab in the top menu bar and then select "Active."

Step 2 – Click on the "Add New Expense" button. Enter a date, merchant, category, amount and any other fields you deem necessary.

(Note: Under the grey "Edit Details" tab please indicate whether the expense is a reimbursable or non-reimbursable expense. By default all expenses are marked as Reimbursable. Reimbursable = the money needs to be paid to you. Non-reimbursable = the money needs to be paid to an outside vendor (ex. Your credit card company if it is a corporate company card))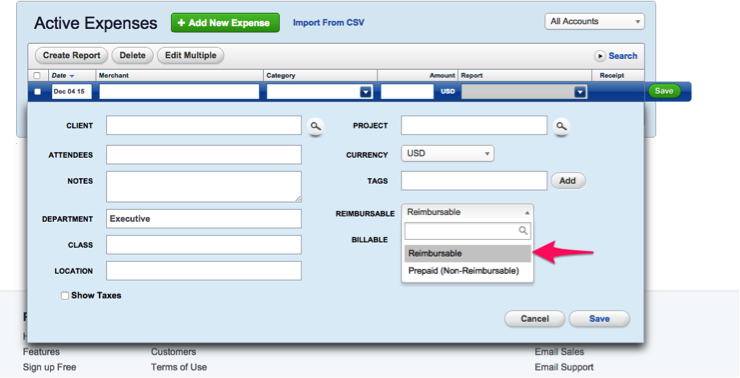 Step 3 – Attach a receipt to your expense by clicking on the blue "Add" link for that expense. You are given the option to select a file from your computer, or to select a receipt that you are saving under your Receipts tab in TriNet Expense.

Step 4 – Click "Save." Repeat Steps 2 and 3 until you are done with entering your expenses.
Step 5 - Click the checkbox next to each expense you would like to submit and click "Create Report."

Step 6 - Then click on the green "Submit" button in the upper right-hand area of your report to submit to your approver/manager.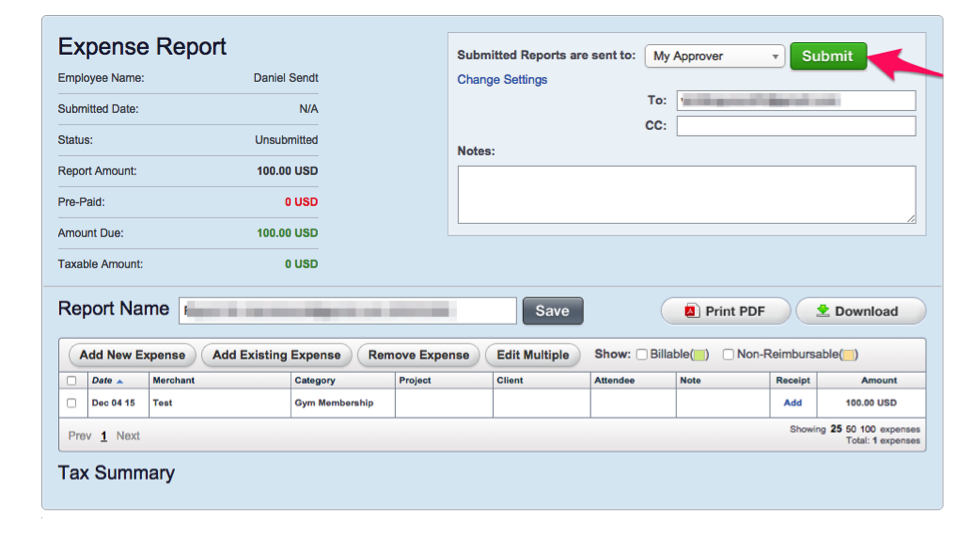 If you have any questions, or are in need of further assistance contact employees@trinet.com.