When an expense report is submitted to an approver, the user will be notified via email that the report is pending their approval. Simply log into TriNet Expense to review the expense report.
Approvers have the following options:
Approve the expense report
Reject the expense report, sending it back to the original submitter with notes on why it was rejected
Forward - Sending the report to another individual by entering in a valid email address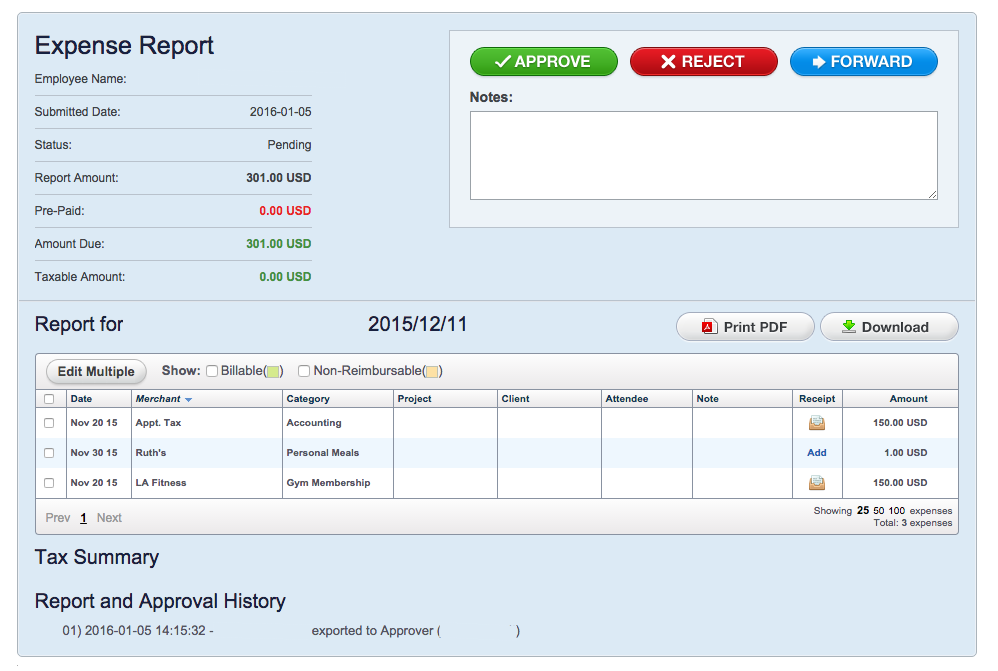 The Forward feature will be disabled for all users who have their approvers in locked mode. If the approvers are unlocked, then the user can forward reports.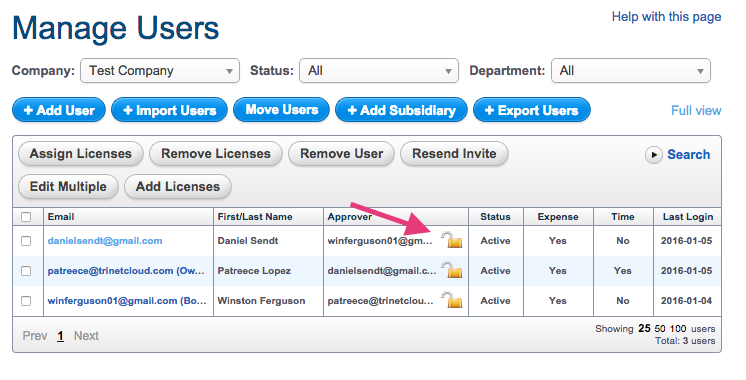 Prior to approving the user's report, Approvers can edit details about each expense. To do so, just click on the expense row and you will have edit capabilities. This is a powerful feature for things like adding the correct project, if an employee forgot to mark the expense billable or used the wrong category. All fields but the amount field can be changed.
Expense reports that have been sent for your approval can be viewed on the Report > Approve page. To view the reports by status, select the type of report you want to view in the downdrop.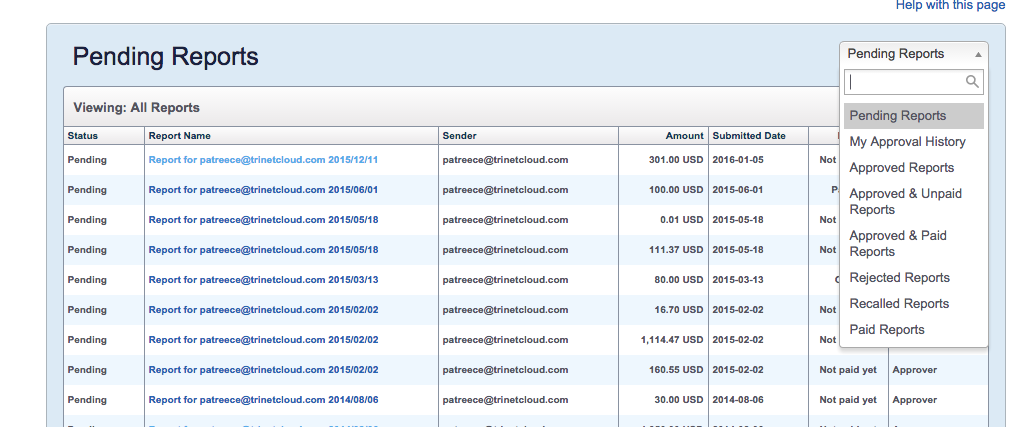 After a report has been approved, select the following actions:
Change the status of the report
Export the report to a supported integration (Intacct, Netsuite, QuickBooks Online or CSV)
Send the report to another approver
Send the Report to a Bookkeeper - see here on this topic
Additionally, TriNet Expense supports the ability to approve and expense reports directly from our iPhone and Android mobile applications. Please see our mobile apps section to learn more details on this feature.