When an expense report is submitted to an approver, the user will be notified via email the report is pending their approval.
Approve Expense Report
1. Access Pending Reports page (2 options):
On your Overview page, click on Requiring My Approval button under Report Summary




Or, in top menu bar, go to Reports > Approve




2. Once on your Pending Reports view, click on the report name in blue to open report.

3. Approvers have the following options:
Approve the expense report.
Approvers can edit every field in an expense report except; Report Name, Amount, or add/remove an expense. To edit, double-click on the expense row in the report. Once Approve button is clicked, the submitter will receive email confirmation for the report approval.


Reject the expense report.
To send notes back with your rejection make sure to enter your text in the Notes section before clicking Reject. Once Reject button is clicked, the submitter will receive email notification for the report rejection.


Forward the report to another individual by entering in a valid email address.
Report will be forwarded to the person's expense account, and they will receive email notification. The Forward feature will be disabled for all users who have their approvers in "locked" mode. If the approvers are unlocked, then the user can forward reports. To learn more on locking approvers, click here.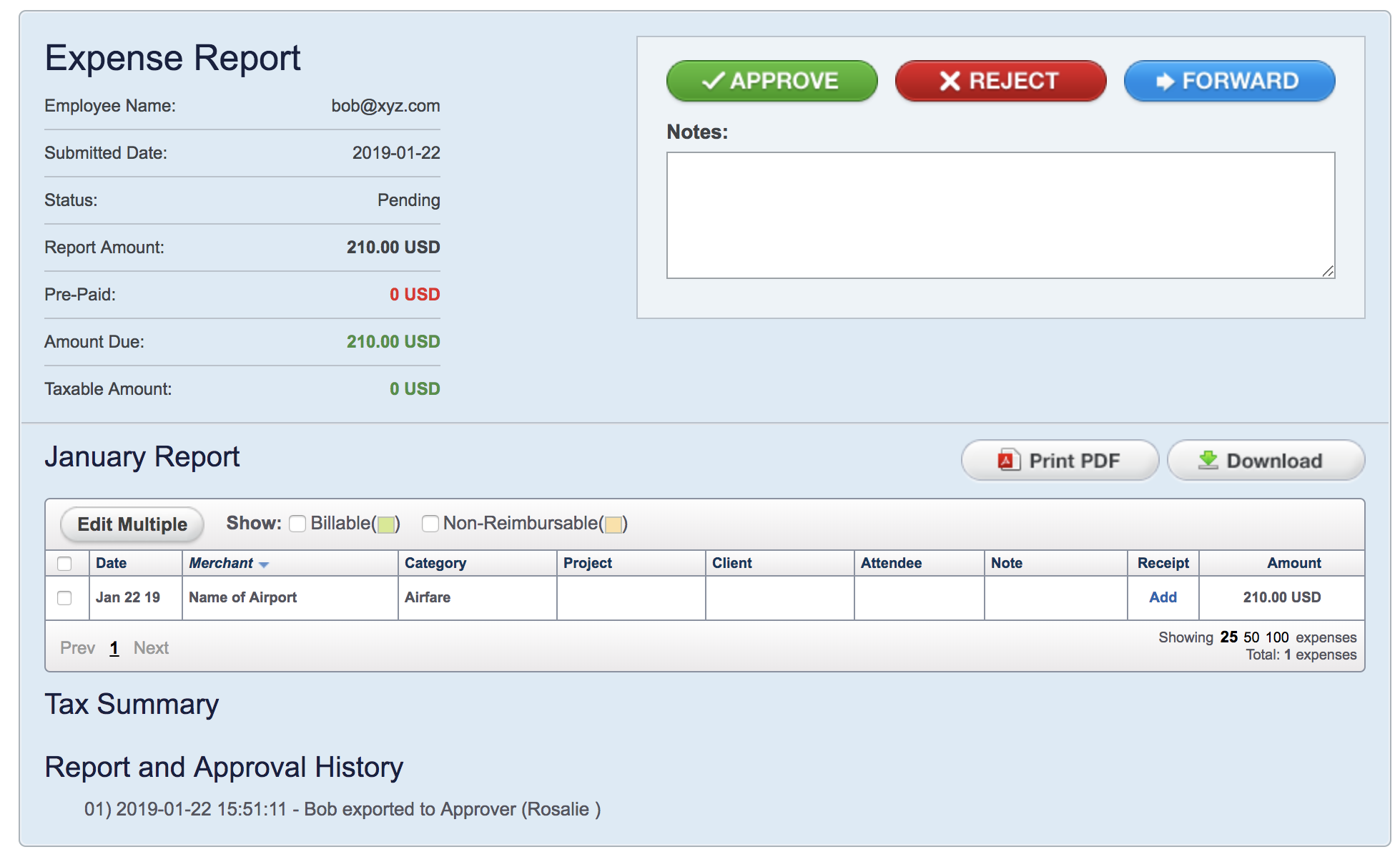 Approval History
TriNet Expense Management allows you to filter through your report approval history.
1. Go to Reports > Approve in top menu bar.
2. By default you are shown your Pending Reports. To view previous reports you have approved, rejected, etc. click the drop-down list on the right side of page.