As an Admin, there are two areas where you can view completed Reports (Reviews). This article shows the navigation steps to both areas.
The first area can be found in the Main menu by clicking Reports.
Once in the Reports tab, click on Company. This shows ALL reviews within your company and is only available to Admin users.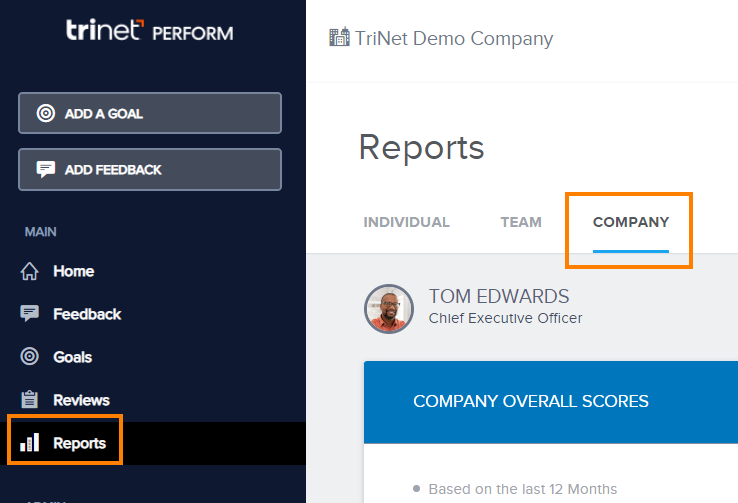 You will see managers listed on the left side of the screen. Click the desired manager to see their direct reports. Then click See Full Report for the desired employee.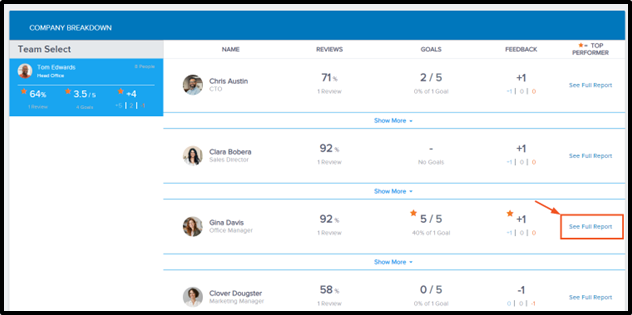 From there you will see a list of all reviews that were completed for the selected employee. Click the desired review.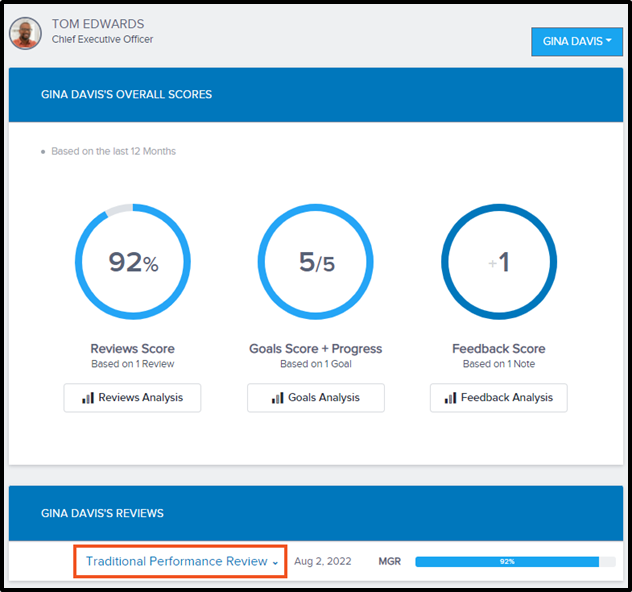 Click, See Full Report Breakdown

This will bring you to the completed review.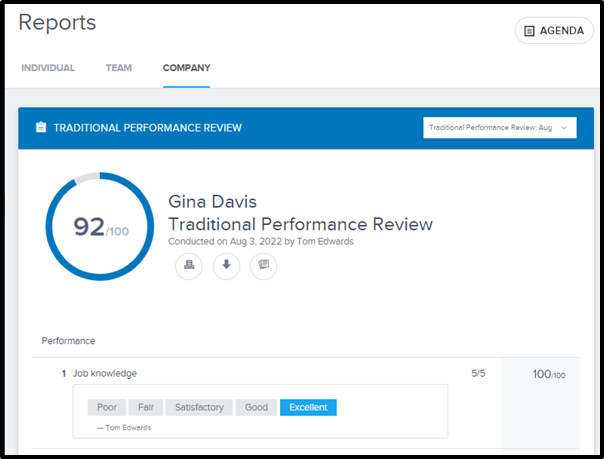 The second area to see completed reports is in the Activity section of Perform. Click Activity from the Admin menu.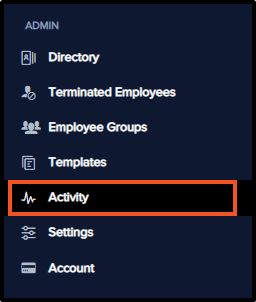 Click Completed Only so that you are only viewing completed reviews. Then click the name of the desired review.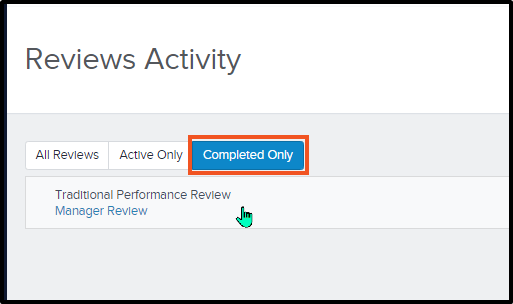 From there you can expand each manager's section, find the desired employee and click See Report.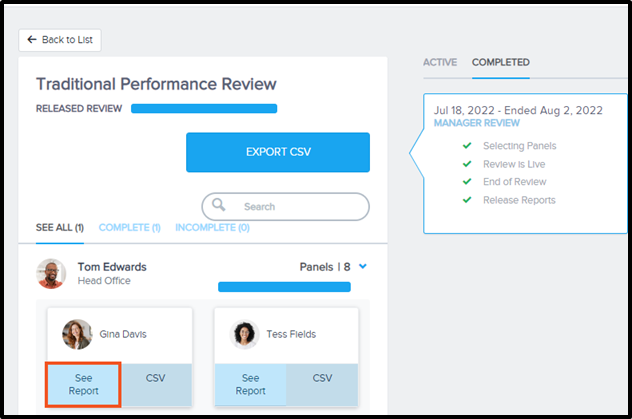 This will take you to the completed review.