You can view your review score while completing your review if your review consist of quantitative answer types (slider scale and/or button types). 
Your can view the score on the review next to the due date and progress bar. The score will adjust as you answer each quantitative question.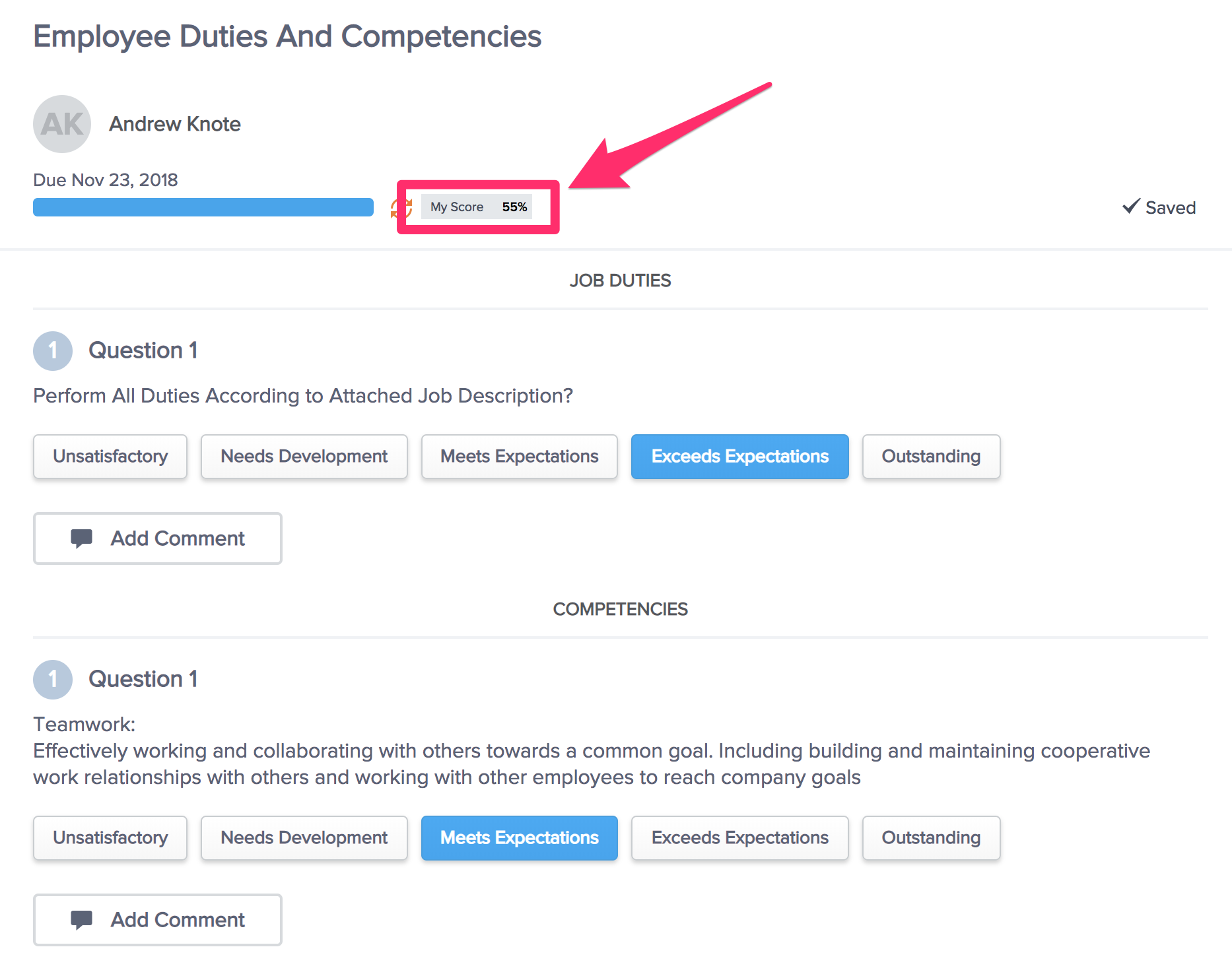 You can also view the review score within the Review tab.