To filter goals, first go to the Goals page and select which tab (My Goal, Team, Channel, Company) you would like to search for goals.

 Select the FILTER button underneath the My Goals tab to sort the goals.

Goals may then be filtered by Category in the My Goals tab, Members in the Team tab, or Departments in the Company and Channel tabs.The image below displays the view of an Admin in the Company tab.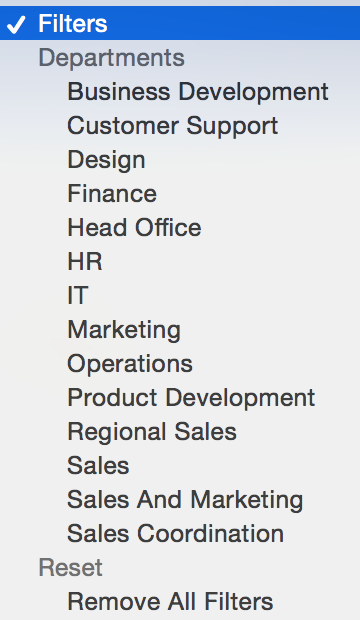 To remove a filter after you have selected it, click the Remove All Filters at the bottom of the Filter drop down window to restore all Goals.