How to Share the NetSuite Integration with other Admins/Users in TriNet Expense:
As a TriNet client, you and your worksite employees are offered the convenience of using Single-Sign On (SSO) directly from your TriNet account to your TriNet Expense Management account.
When accessing TriNet Expense Management, you will be logged into the account matching the work email address that is setup in your TriNet account.
To access TriNet Expense Management, continue with the instructions below.
Login to the

TriNet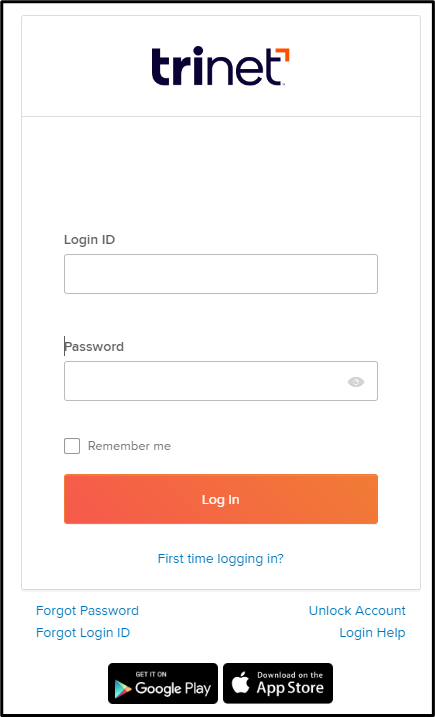 Your TriNet account will automatically default to

Employee View.
Note: If you have administrative access to TriNet for your company, you may need to change your view to Employee in the upper left corner of your account.
In the left menu bar, click

Money

then select Expenses
You will be redirected to your TriNet Expense Management account.

Note: Once you have completed the SSO from the TriNet platform, your payroll integration is complete.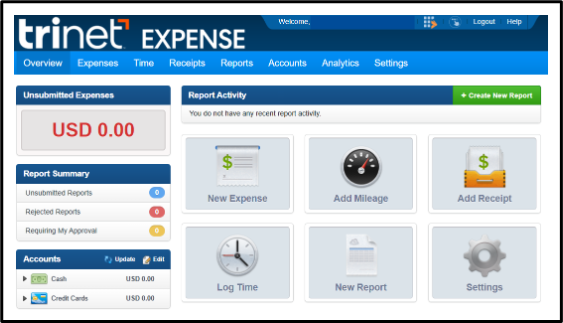 If you have any questions, log in to TriNet (login.TriNet.com) and click Contact TriNet. *
*If you are unable to log in, go to TriNet (login.TriNet.com) and select one of the following options: Forgot Password, Forgot ID, Unlock Account, Login Help.
The Company Owner or Admin can make the integration visible to the company. If the user selects the checkbox "Make Integration Visible to Company" then specified users will have the ability to view the integration settings and export expense reports into the integration. Admins can specify which users can share the integration in the Manage Users settings.
If the user decides to lock the integration, then the integration is no longer shared at the company level. The integration will only be available for personal visibility to the user who installed the integration.
Company Owner and Admin users can also view the integration permissions for each TriNet Expense user in Settings > Personal Settings > Reports. The report submission setup will be shown, and the user can select View permission settings.