Each category / sub-category will need to be assigned a payroll code prior to exporting into TriNet Payroll.
If Payroll Codes are not setup, the error message "Data Import error: Invalid/Inactive earn code" will appear when exporting reports to payroll. 
To setup the Payroll Codes in TriNet Expense, follow directions below:
(Note: These steps can only be performed by a Company Owner or Admin)
1. Login to TriNet Expense
2. Go to Settings > Company Settings > Categories
3. Under the "Payroll Code" column click in the field and select a payroll code
(Tip: If you want all of the payroll codes to be REIMBURSE (Non-taxable), click the "Set Payroll Code to Default"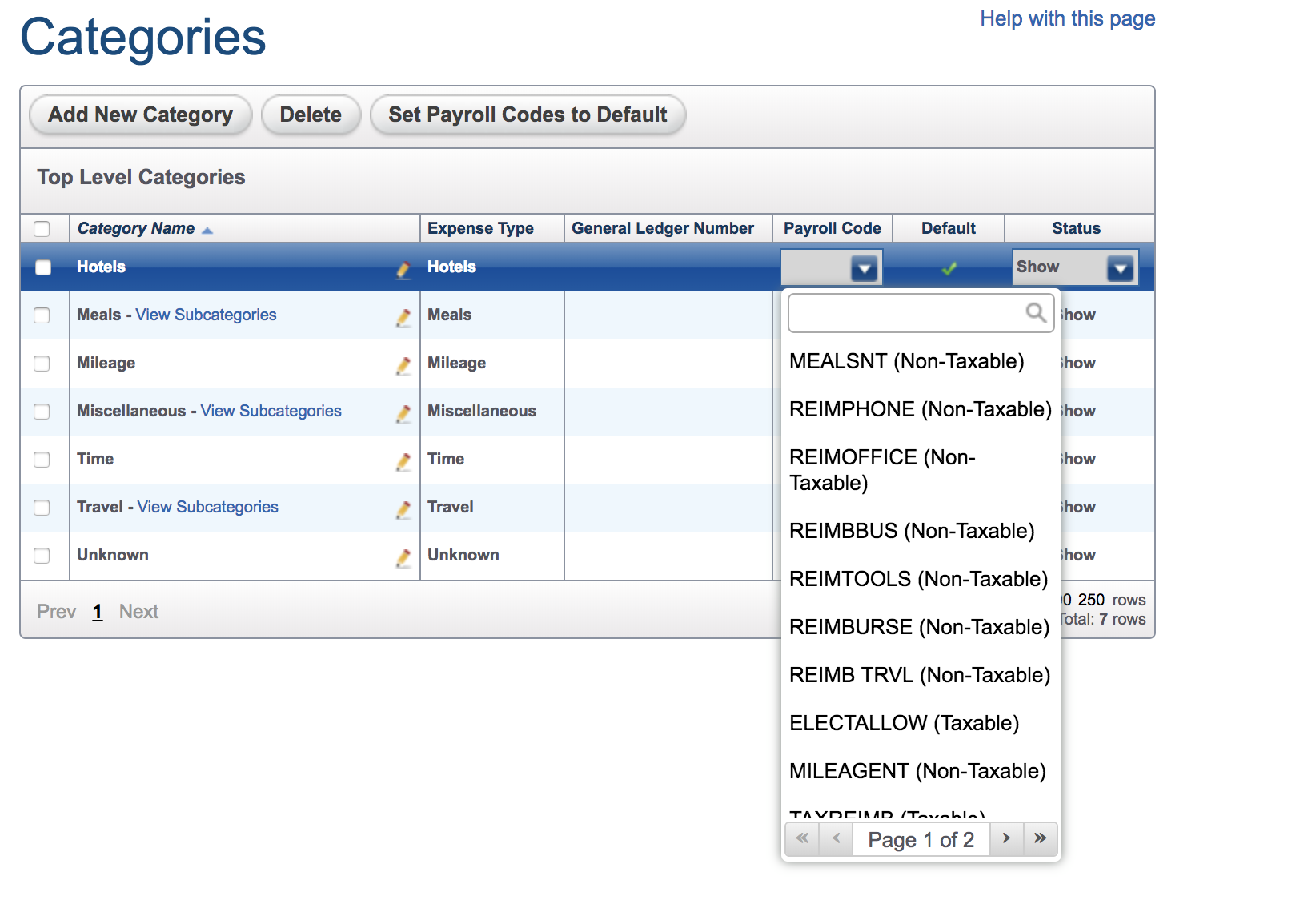 The following is a list of available payroll codes:
MEALSNT (Non-Taxable)
REIMPHONE (Non-Taxable)
REIMOFFICE (Non-Taxable)
REIMBUS (Non-Taxable)
REIMTOOLS (Non-Taxable)
REIMBURSE (Non-Taxable)
REIMB TRL (Non-Taxable)
ELECTALLOW (Taxable)
MILEAGENT (Non-Taxable)