To add an applicant to a job, click on the "Talent" tab within the side menu.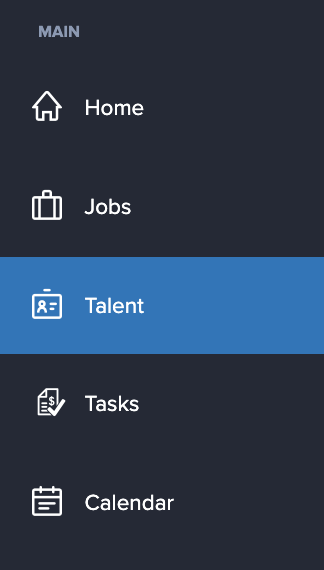 Click on the appropriate applicant's name within the Talent Pool.


Click either "+ Add Job" or "to assign them a job".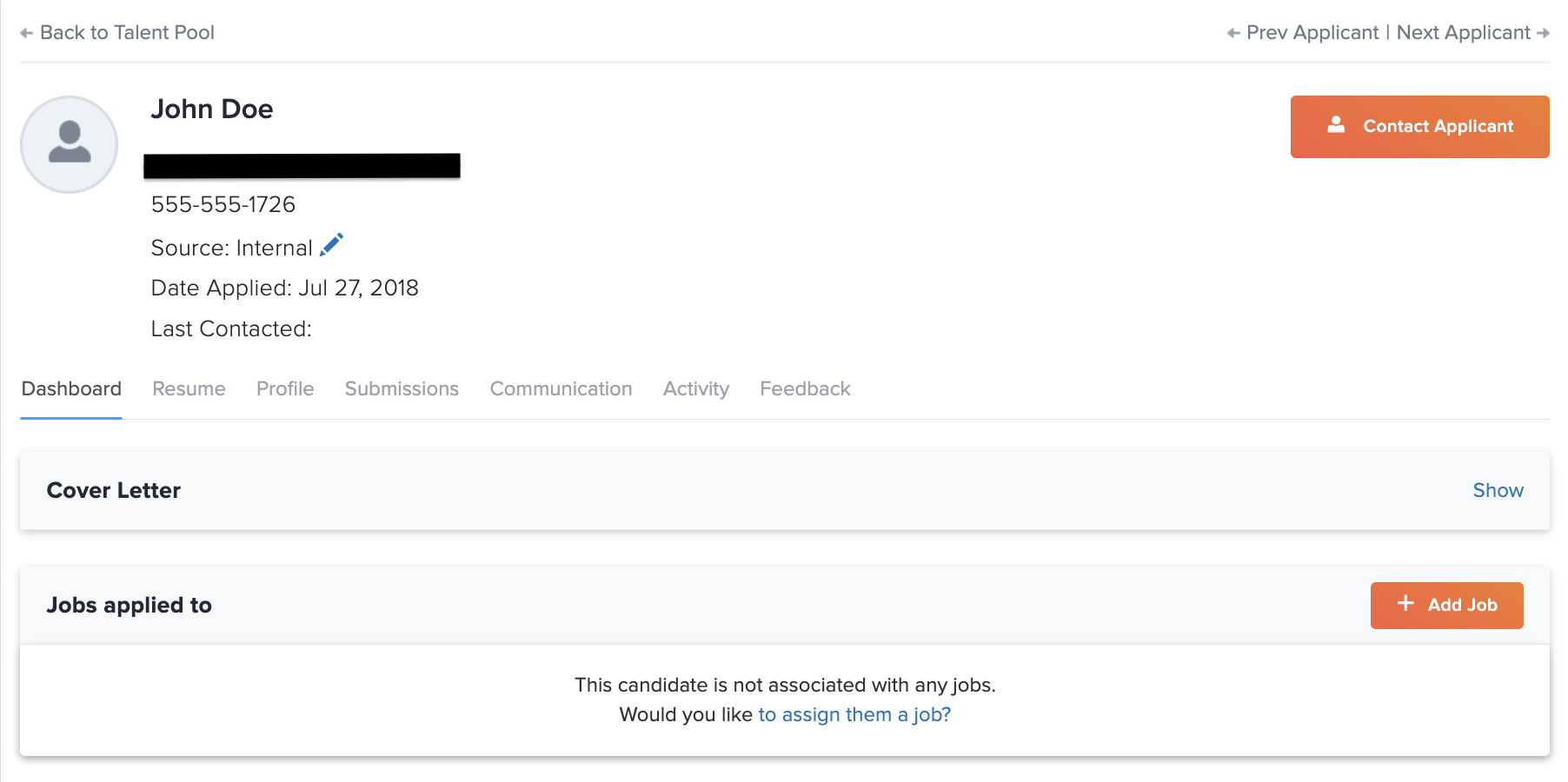 The "Add Job" popup will display. Click on "Choose a job...".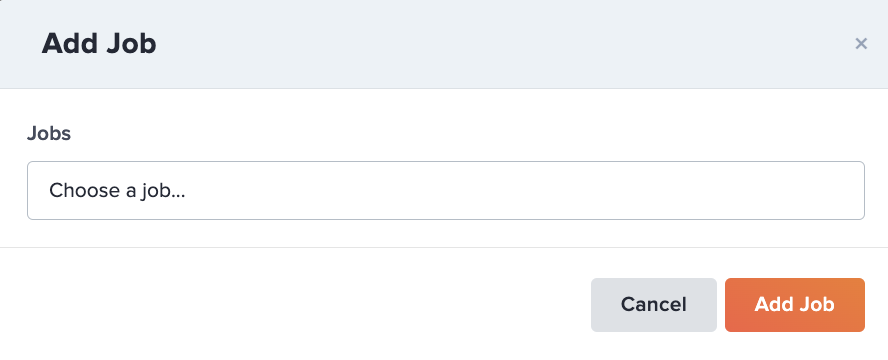 Choose the appropriate job from the drop down and click "Add Job"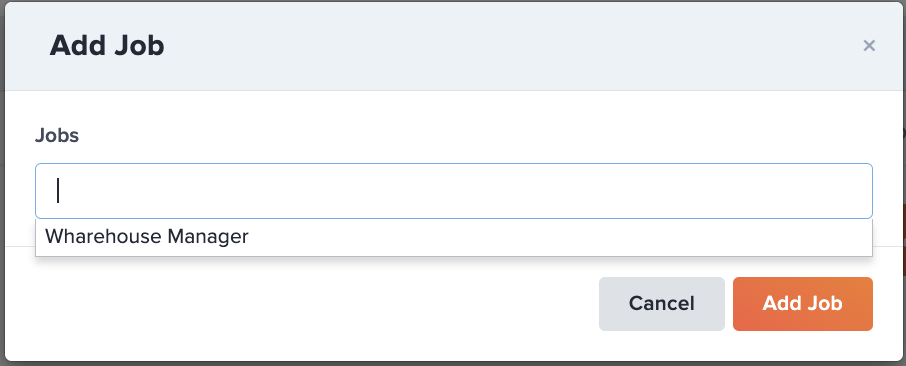 The selected job will appear within the applicant's page under "Jobs applied to".