In order to delete an "Open" job, the job will need to be moved to "Closed" first. 
When viewing "Your Jobs", click the "Action" drop down to the far right of the desired job. 

Click "Move Job to Closed" within the drop down window.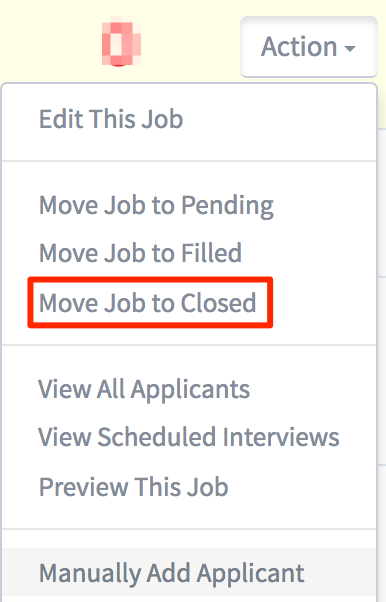 You will be automatically redirected to the "Closed" tab. Click the "Action" button.

Click on "Delete This Job".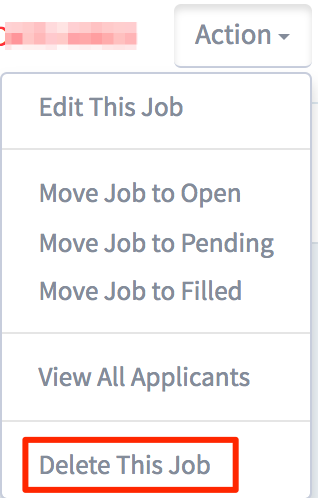 A pop-up window will display confirming that you would like to delete the job. Click "Delete" to go through the deletion of the job.