When you move an applicant's workflow status to one of the Hired statuses, you will have the option to export a new hire's information into TriNet Platform so a record can be automatically created.
To start the process, navigate to the candidate's Talent Profile page in Hire and click on the Workflow Status drop down to update to one of the "Hired" statuses.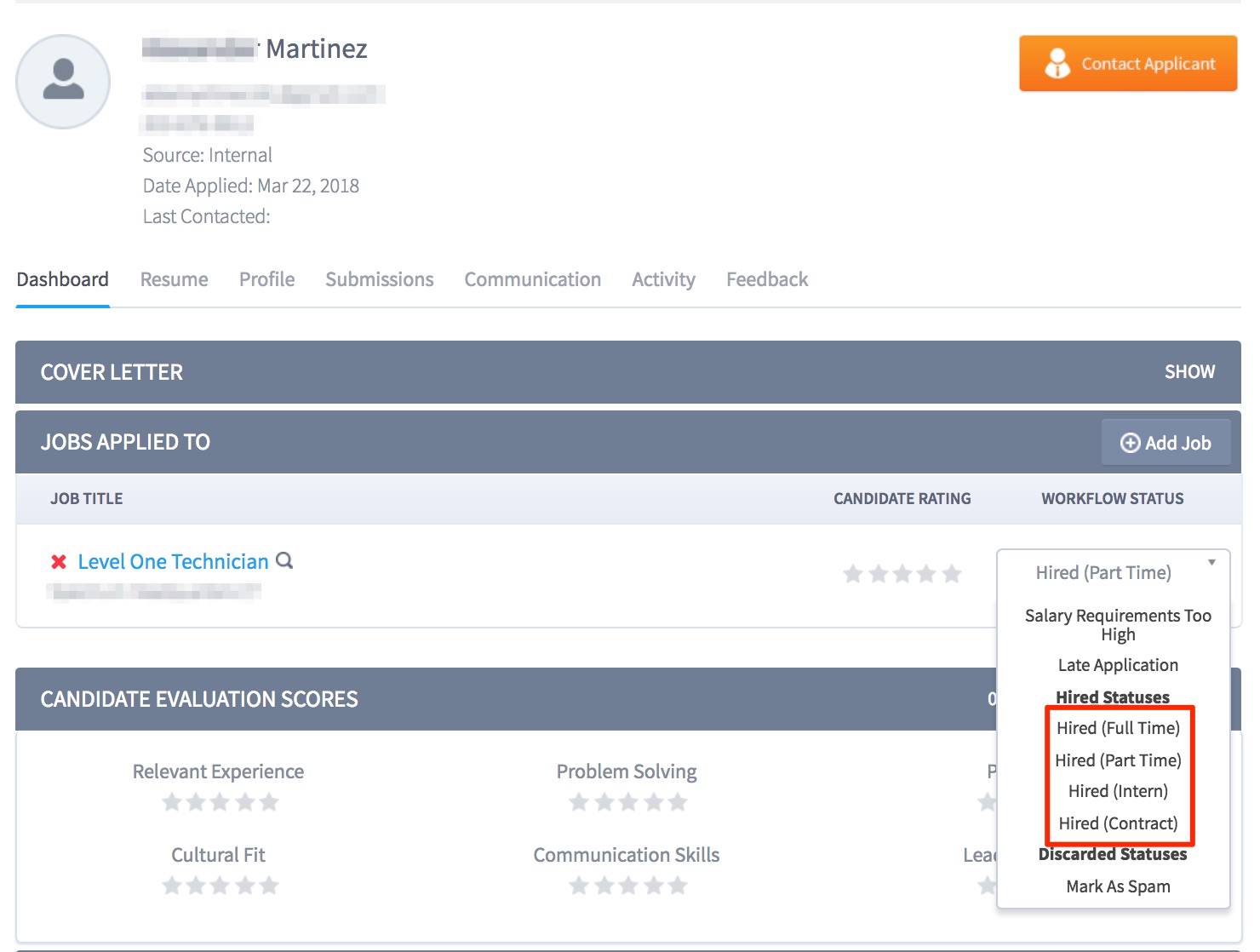 * Note – only Admin Role Holders in the Applicant Tracking tool also holding the role of HR Authorizer within TriNet Platform can complete this action.
When you click on one of the Hired statuses, the "Export to Passport" modal will display. Enter the new hire's prospective start date. Then, click on "Create New Record".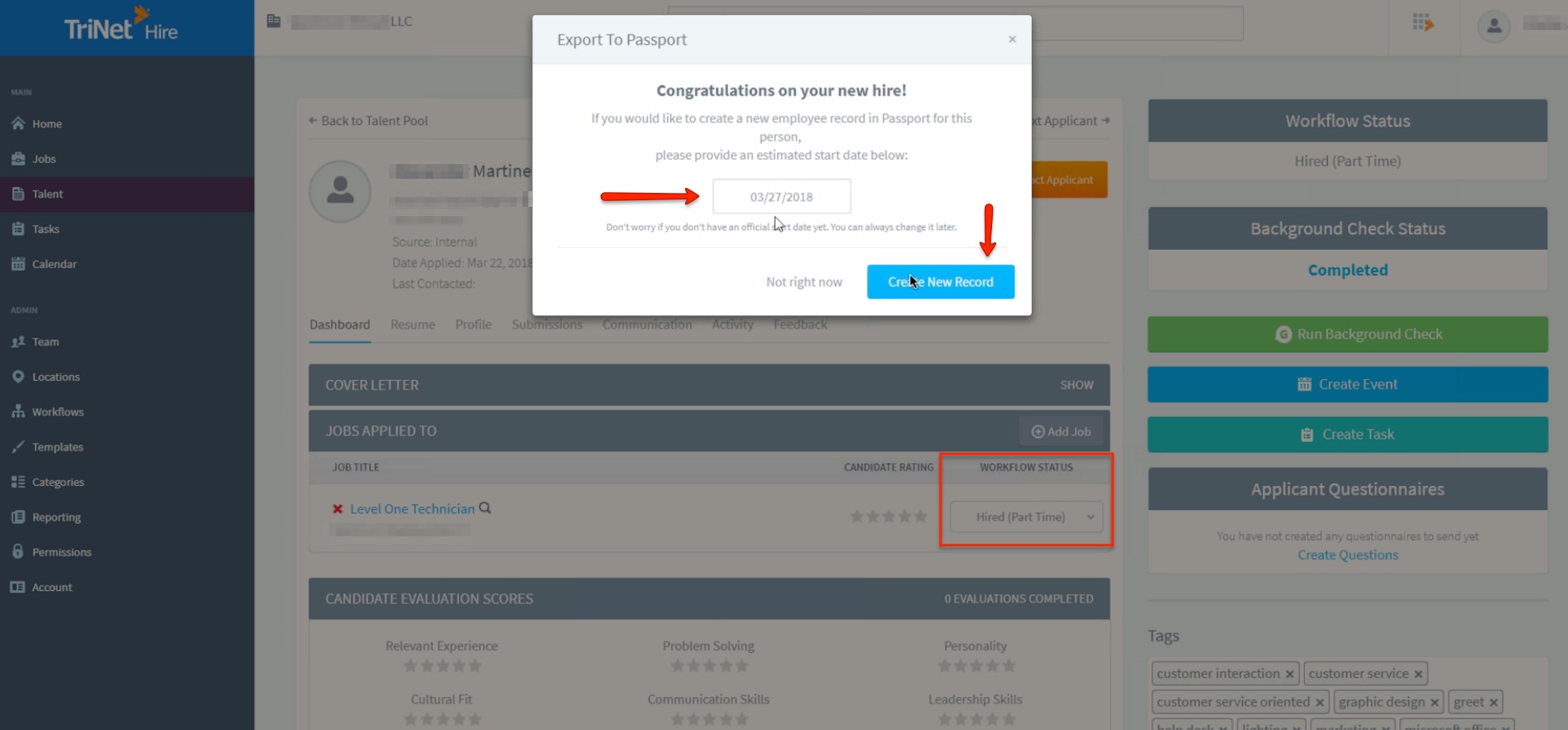 Also, all users on the hiring team within TriNet Applicant Tracking will receive "Your Candidate has been Hired" notification.

All employees with the HR Authorizers role, listed within TriNet Platform, will receive a "HR Passport Workflow Notification" email to complete the process.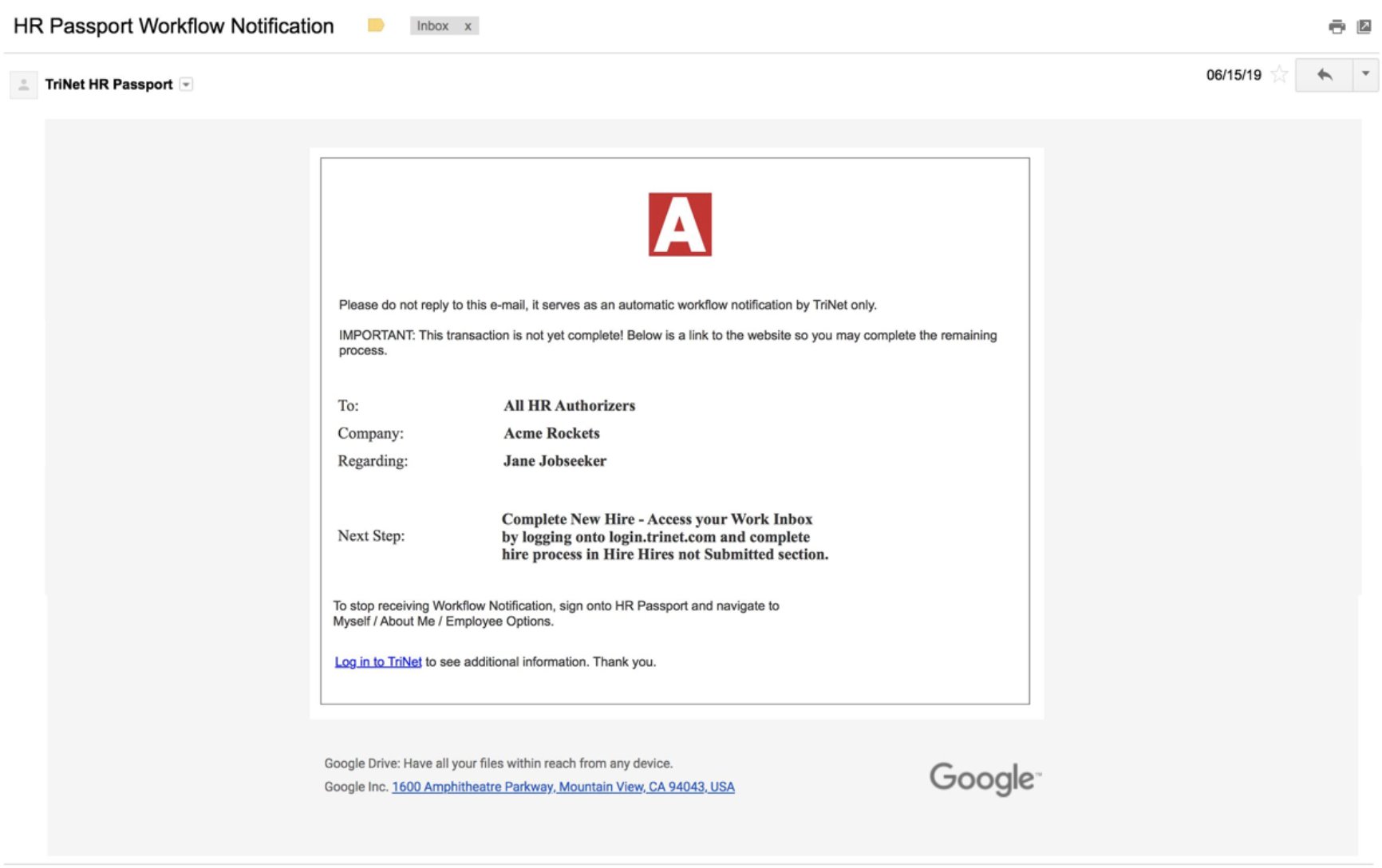 Next, log into TriNet Platform/HR Passport. From the Admin/Manger view, look for "New Hires / In Progress", under the Hiring Section of your main dashboard page, to find the new hire.
Then, click on "View Unsubmitted" or the Employee's name to open the record. Enter the additional required details for the new hire to create his or her new hire record, which will generate the Welcome Email on their actual start date.

What New Hire information is sent to TriNet Platform?
The integration will transfer the data available but is limited to the following list:
- Start Date
- First Name
- Last Name
- Email Address
- Phone Number
- Home Address
- Gender
- Ethnicity
- Veteran Status
- FLSA Exempt
***If you need assistance with the steps in TriNet Platform, please contact your Client Service Associate or employees@trinet.com.