When you move an applicant's workflow status to one of the Hired statuses, you will have the option to export a new hire's information into TriNet Platform so a record can be automatically created. 
To start the process, change the candidate's workflow status. Go to the applicant's page and click on the current workflow status listed, under "Workflow Status". A drop down window will display with the various workflow statuses. Click on the appropriate Hired status.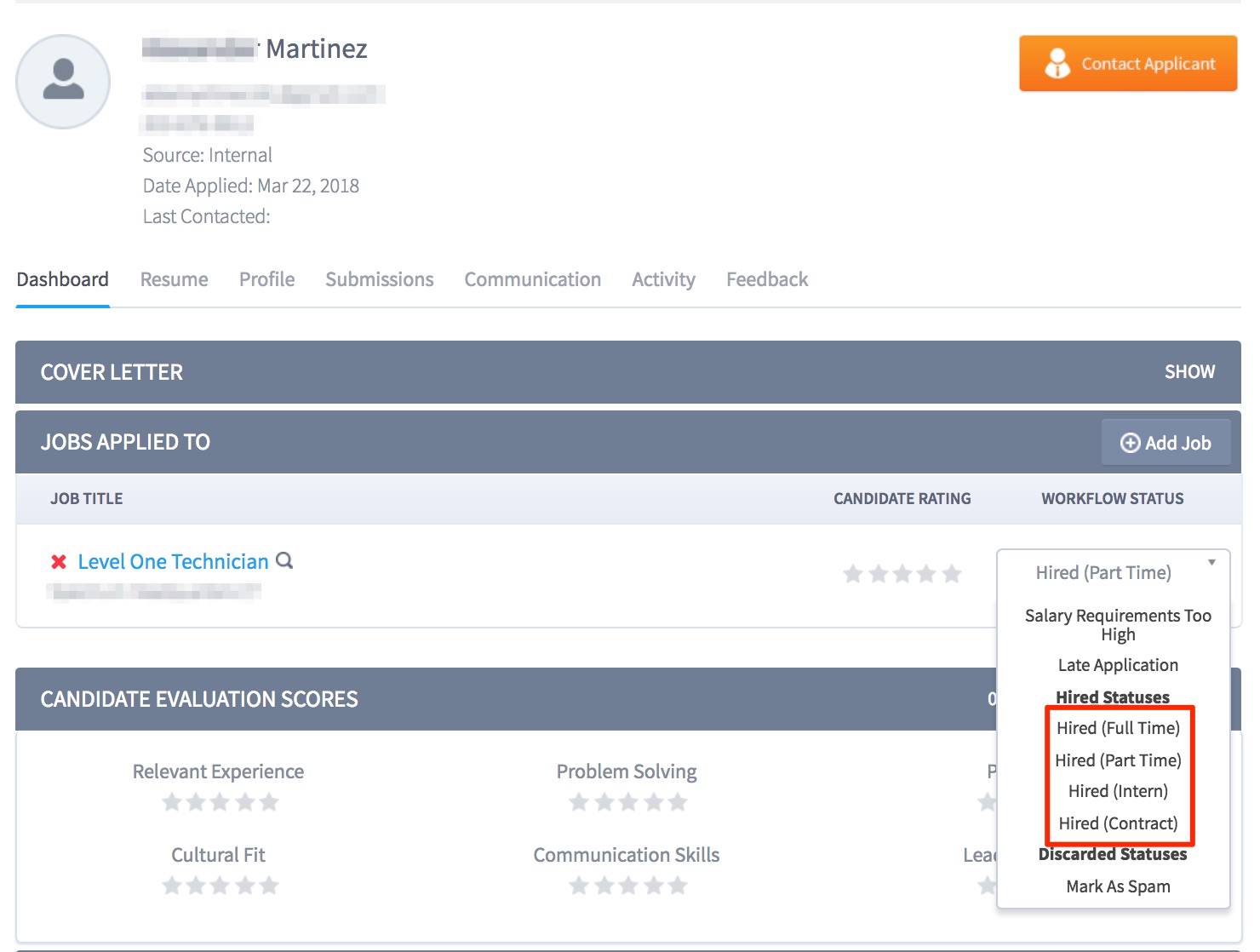 When you click on one of the Hired statuses, the "Export To Passport" modal will display. Enter the new hire's start date. Then, click on "Create New Record".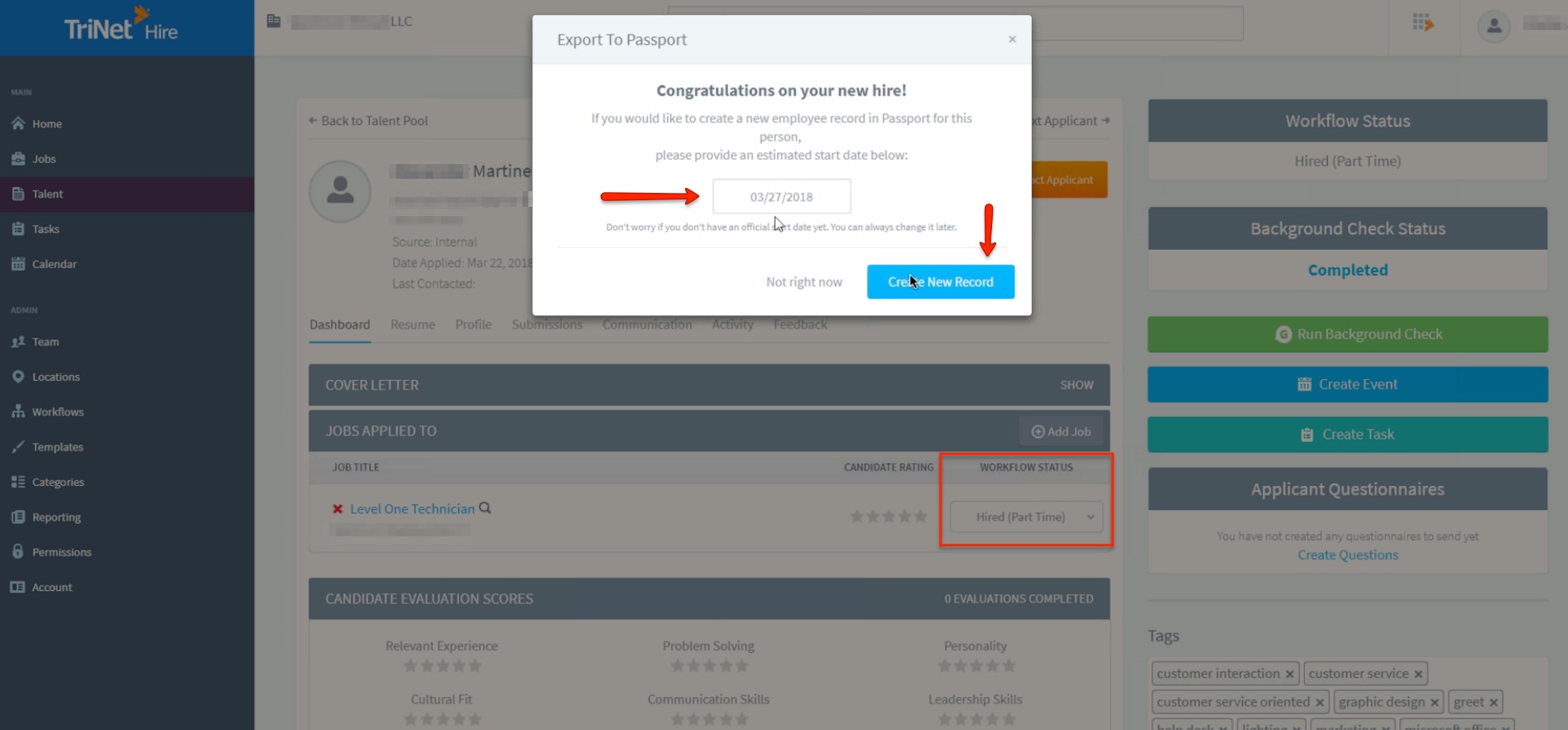 Also, all users on the hiring team within TriNet Hire will receive "Your Candidate has been Hired" notification. 

 All employees with the HR Authorizers role, listed within TriNet Platform, will receive a "HR Passport Workflow Notification" email to complete the process.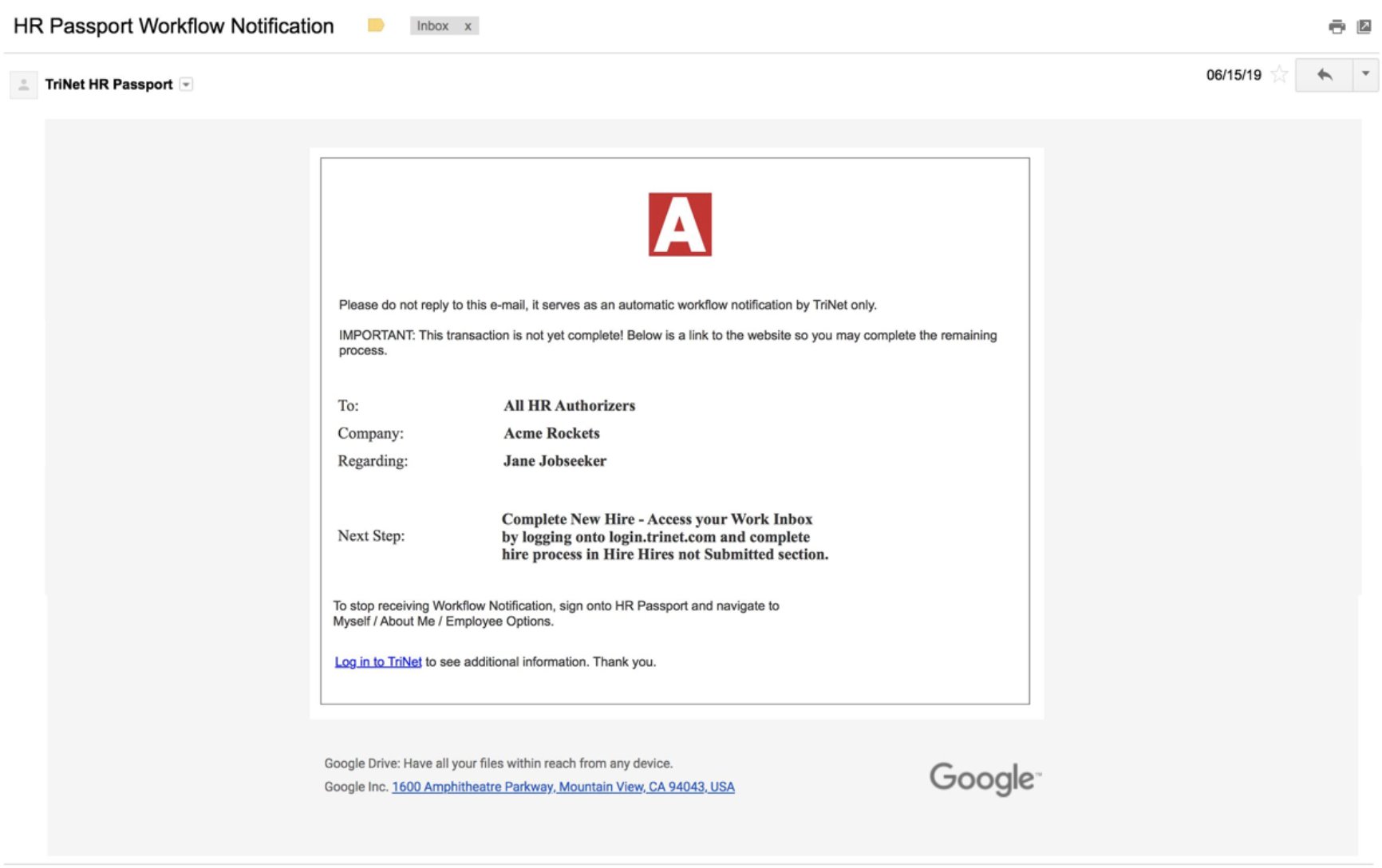 Once you log into your HR Passport account, go to "Employees" and select "Manage Employees". You will see the new hire's name listed. Click on the new hire.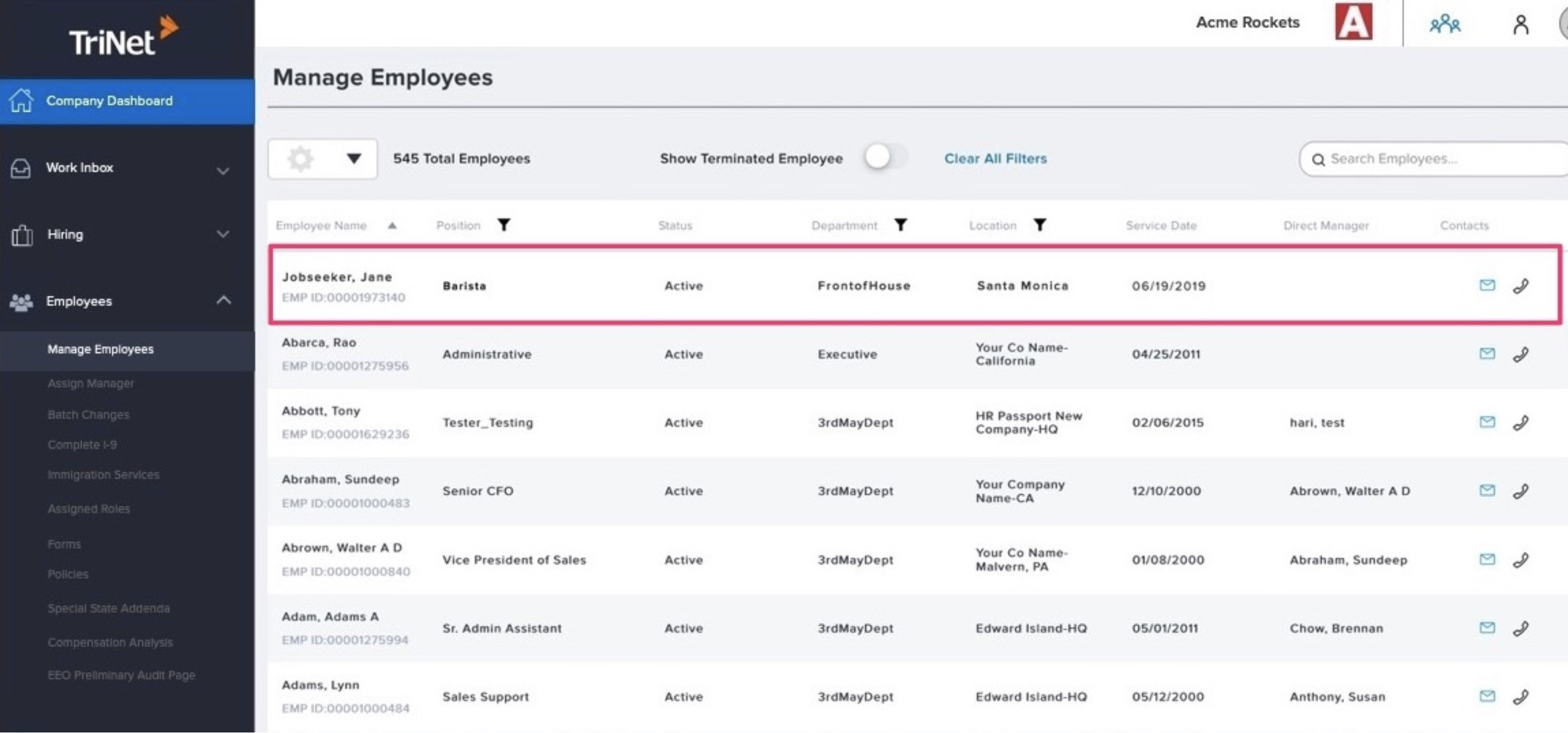 Enter additional new hire information within the appropriate tabs.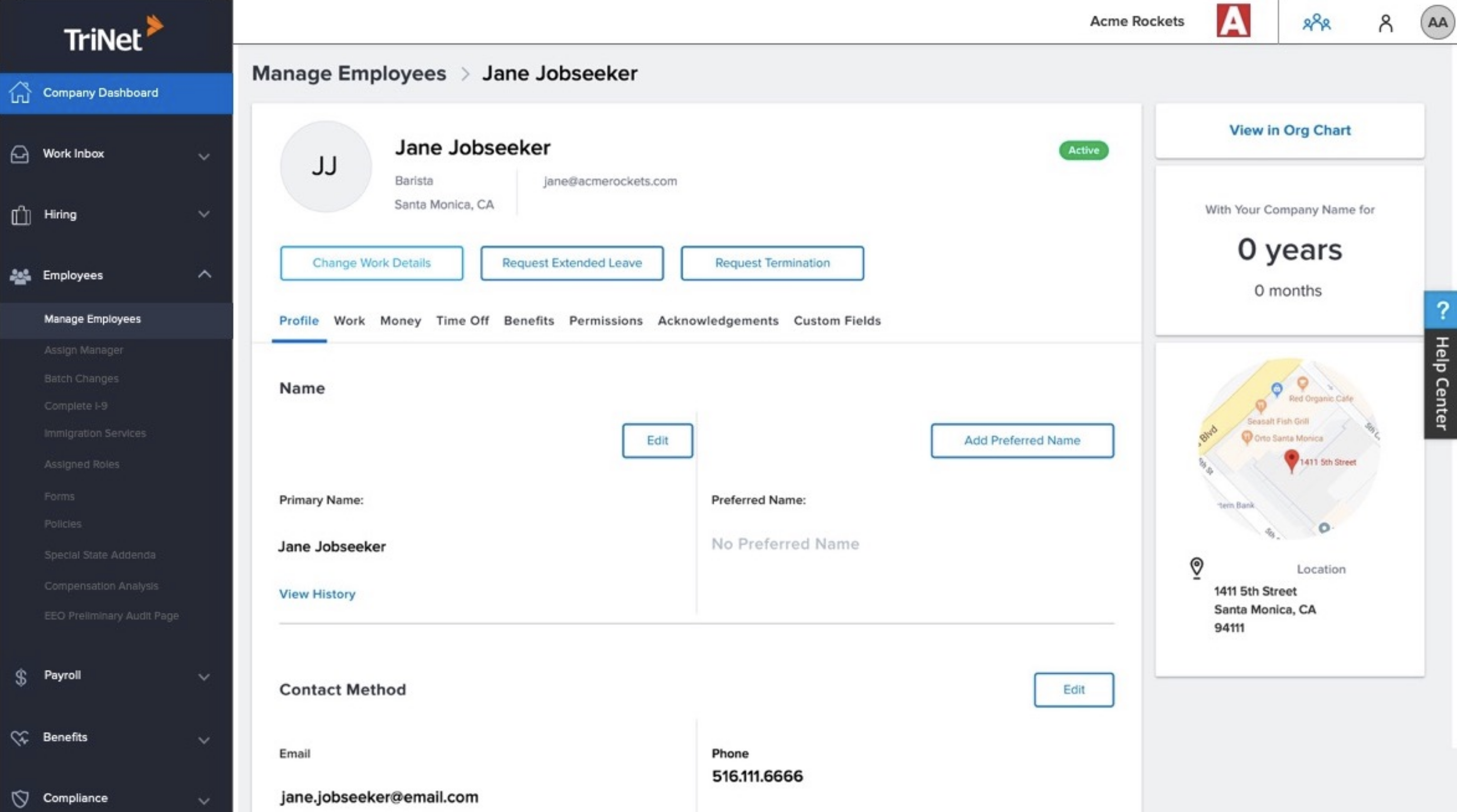 ***If you need assistance with the steps in TriNet Platform, please contact your Client Service Associate or employees@trinet.com.