Only Company Owner, Admin and Bookkeeper roles have permission to setup integration. 
TriNet Expense's export into QuickBooks Online is a simple one-time set up that links accounts, vendors and employees information between TriNet Expense and QuickBooks Online. As expense reports are created and approved in TriNet Expense, the integration allows a seamless synchronization, ensuring all of the most up-to-date expense information is saved and available in QuickBooks Online. 
Here are the steps to set this up.
1. Go to Settings > Add-Ons > Accounting/ERP. Find QuickBooks Online and click the Install button.

2.  Log in using your QuickBooks Online Username & Password.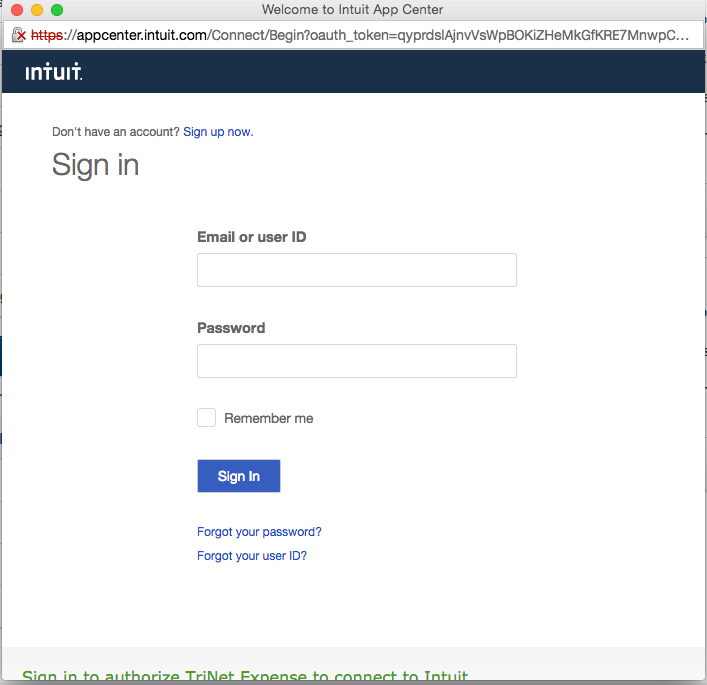 (Note: This login window is operated by Intuit. It is not a window provided by TriNet Expense, we are unable to control the incorrect Email or User ID and Password.) 
3. If you have only one company set up, you will see Intuit automatically send you to the authorizations screen (shown below). Select the Authorize button so TriNet Expense can access your account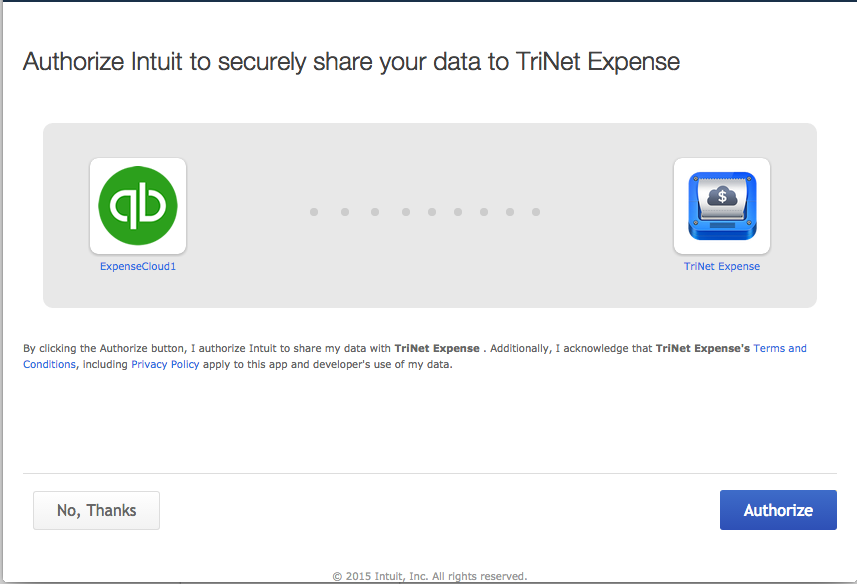 4. You're now connected! Go ahead and close out the window shown below. Going forward you will now see an Intuit logo in the upper right hand corner.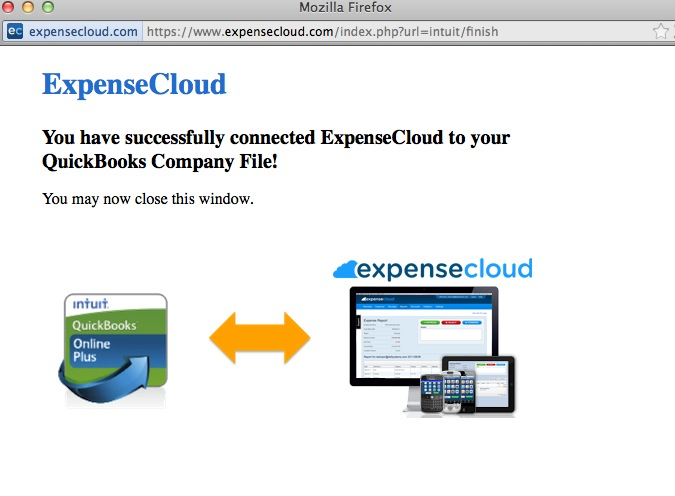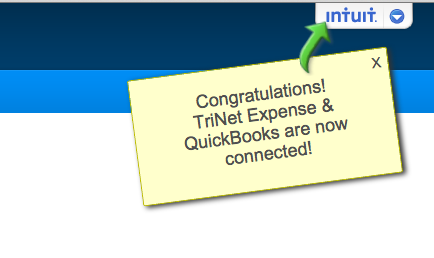 5. Go to Settings > Personal Settings > Integration Mapping.

Here you will need to map your categories with your QuickBooks chart of accounts. The instructions to do this can be found here.
Additionally, see How To Submit To QuickBooks or How To Enable Quickbooks' Classes.