After you have added QuickBooks Online to your TriNet Expense Management account, reports can be exported with one-click.
Below are instructions to export reports to QuickBooks.

1. Go to Reports > Company, click on the blue "Report Name" to open a report. Select QuickBooks from the drop-down list and then click the green Submit button.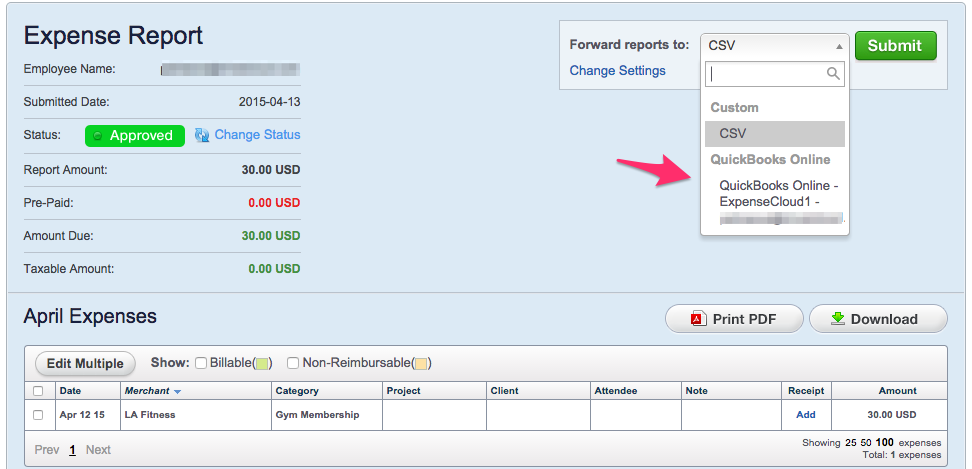 2. Select how you would to export the report to QuickBooks.
(Note: If you are not seeing an employee, vendor, or customer from your QuickBooks account, select the Update Now link to synchronize the latest chart of account, employees, vendors, cards etc. If you have not mapped your TriNet Expense Management categories with QuickBook's chart of accounts, select the View Category Mapping link)

You have the option to send the data over as a Single QuickBooks Entry or split the report up Based on the Reimbursable Status of the expenses.

Single QuickBooks Entry = All expenses (reimbursable and non-reimbursable) will be sent under one report.
Multi-Entry Based On Reimbursable Status = Report is split into two reports base on whether the expense was marked as reimbursable or non-reimbursable.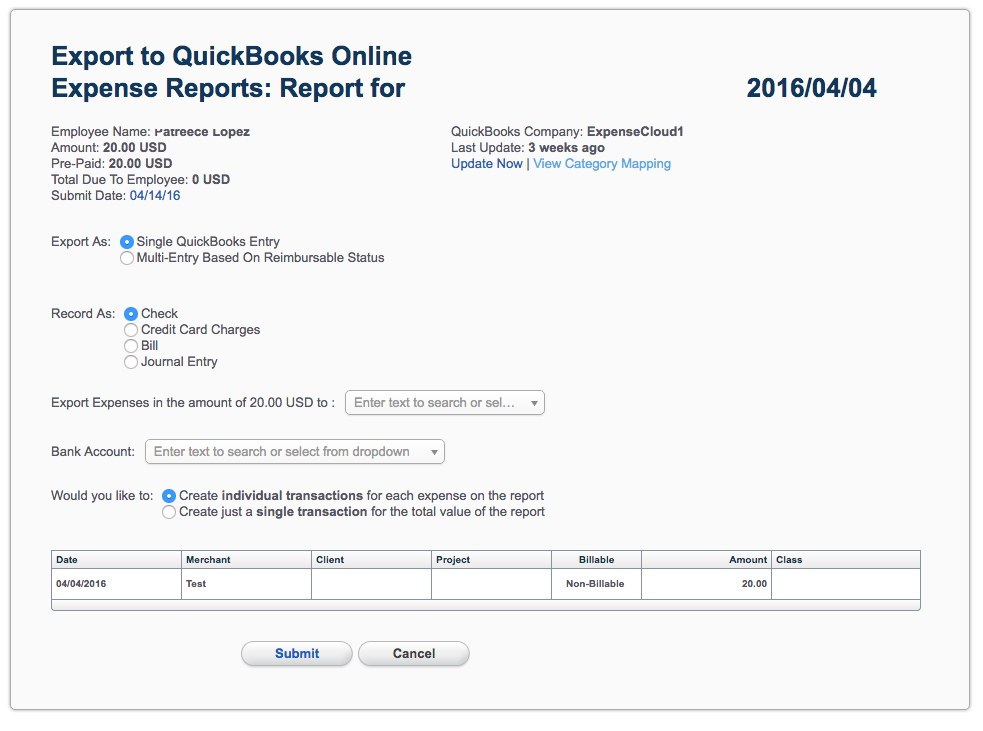 Select how you plan to record the expense report - via Check, Bill, Journal Entry or as a Credit Card Charge
Select if you would like to Create individual transactions which will send each line item in the expense report to QuickBooks. (reommended)
Or, if you want the expense report sent as a single line item, select Create just a single transaction and the category (Chart of account) from QuickBooks you want the entire report registered as.