To communicate with an Applicant, go to the Talent page by clicking on the Talent tab in the Main Menu on the left hand side.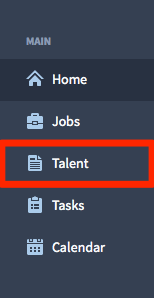 Once on the Talent page, you will need to search for the Applicant's name. (See How to Search for an Applicant.)


After clicking on the Applicant's name, you will be directed to the Applicant page. Click on the Contact Applicant orange button to the right of the Applicant's Name.


A Contact Applicant pop-up window will display. Fill in the required fields. You have the option to choose one of the pre-loaded email templates or you can decide to type in your own message. Once completed, send the email by clicking on the Send email blue button.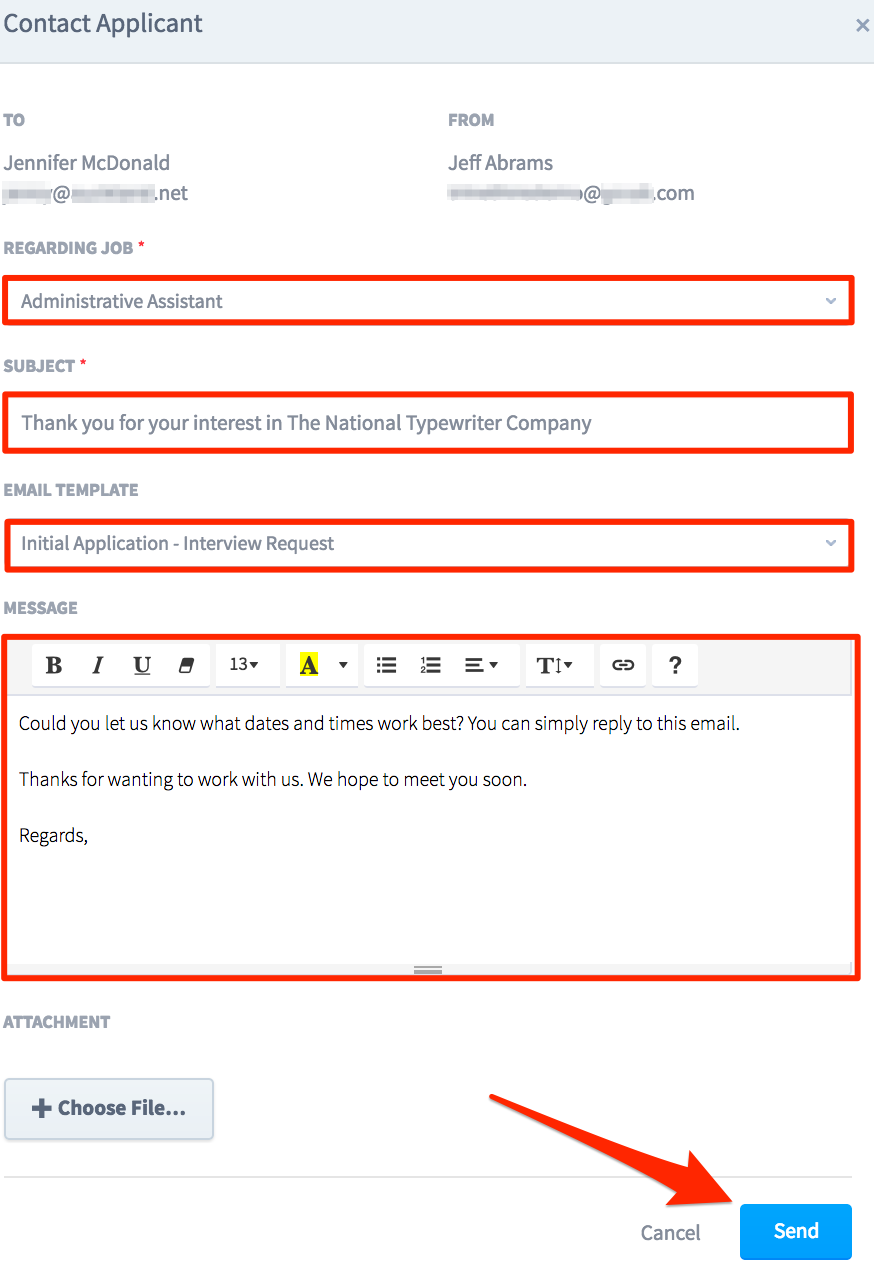 Once the email is sent, the email will be archived in the Communication tab in the Applicant's profile page.