This article will show you how to approve a timesheet in the Expense mobile app. If you have not downloaded the TriNet Expense mobile app, you can find it in the app store by searching for "TriNet Expense". You will login with the same credentials that you use for the desktop version of the application.
Click My Approval under the timesheet section on the home screen.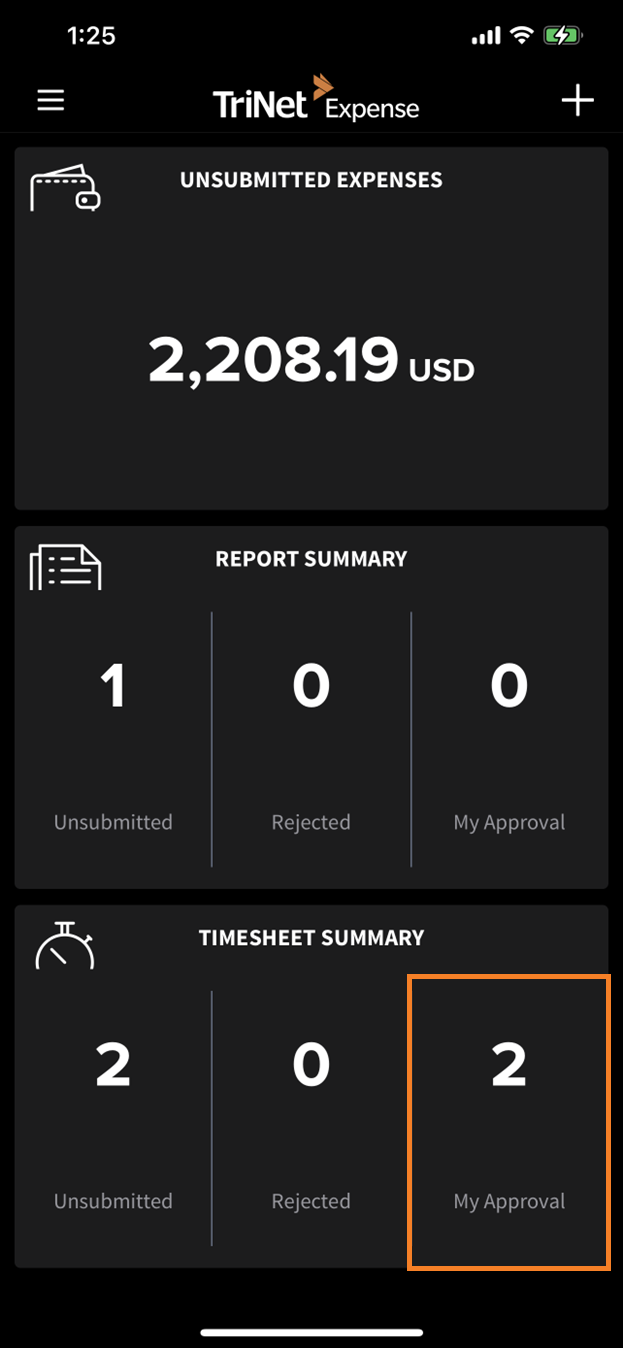 The approval screen will show any timesheets that require your approval. Click the desired timesheet.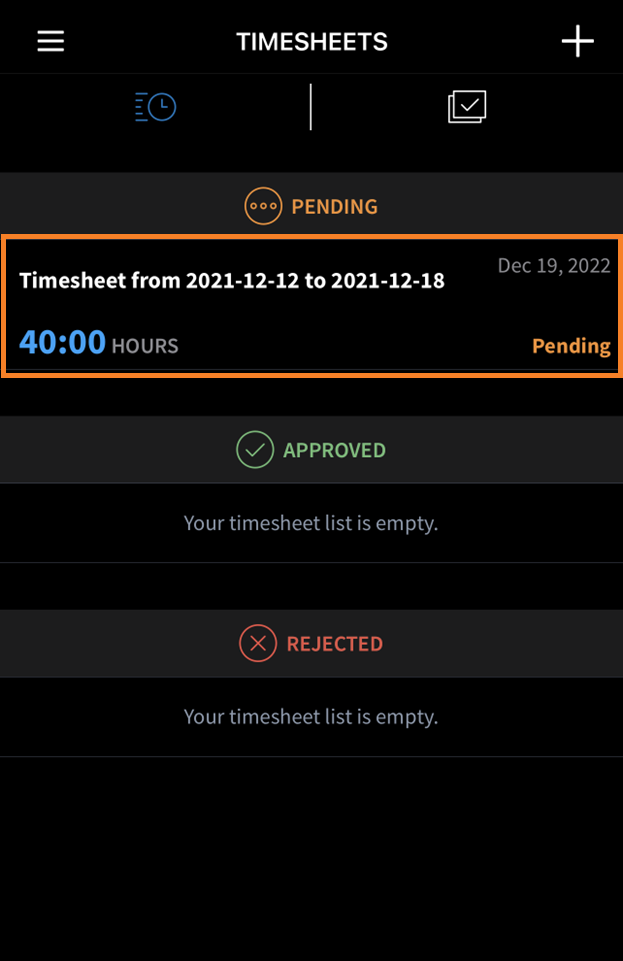 Once you review the timesheet for accuracy, click the Approve/Reject button at the bottom of the screen.
You will now see an Approve, Reject, and Forward button. Click Approve.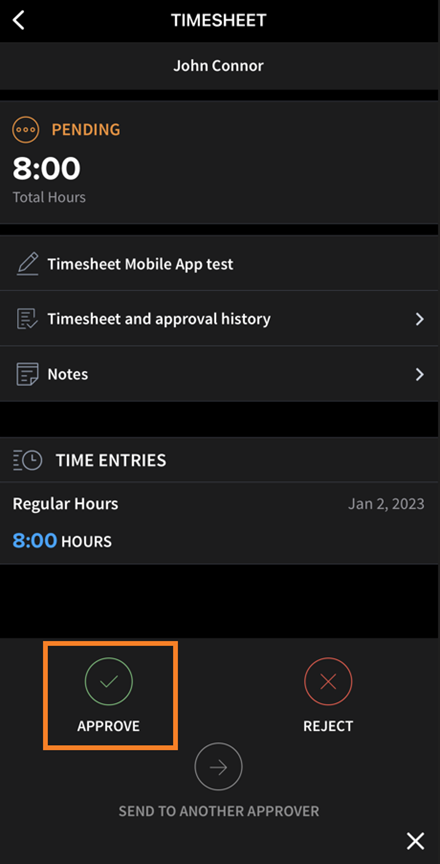 The report status will be updated to show Approved, and you are done. If the timesheet needs to be approved by another user after you, continue to the next section of this article. If you are unsure, contact your manager.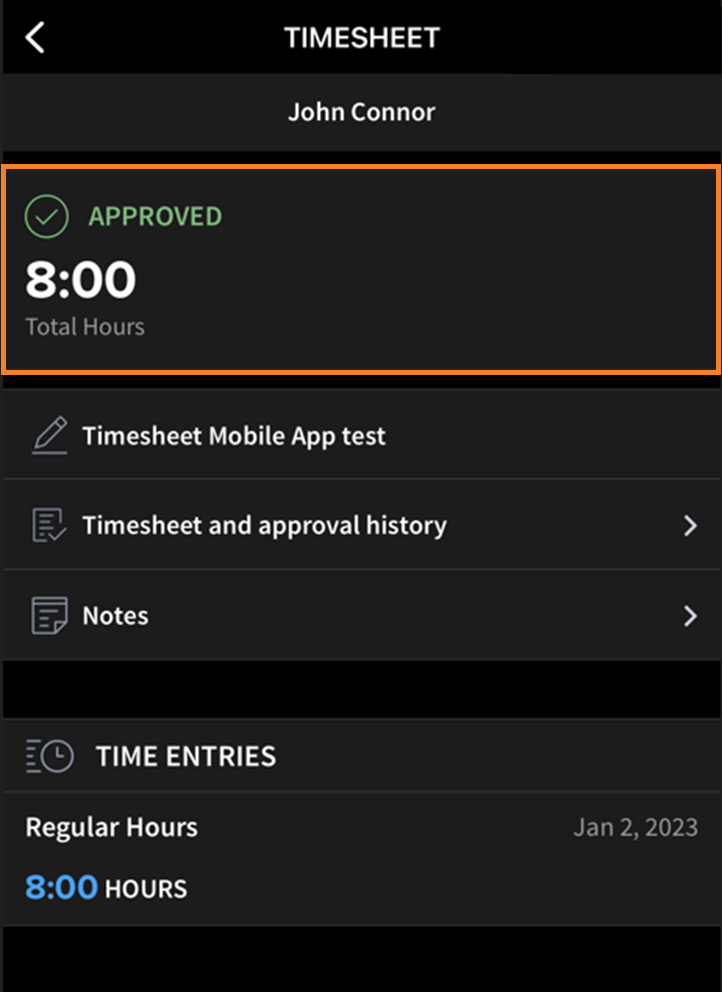 Multi-layered Approval
If an approved timesheet needs to be sent to another approver after you, you will see a Submit button in the top right corner of the screen once you approve the timesheet.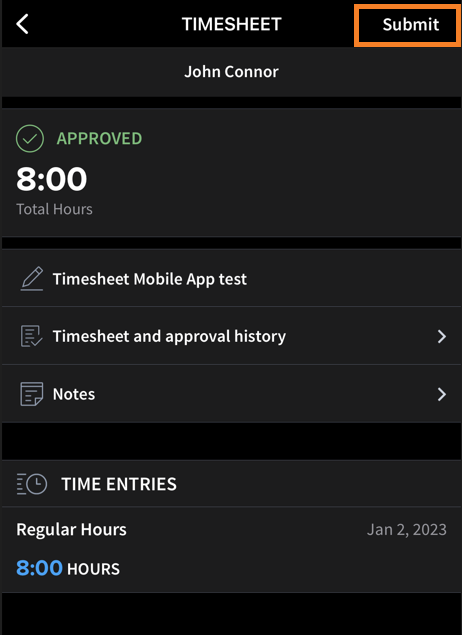 Click submit to select the next approver or send the timesheet to your bookkeeper.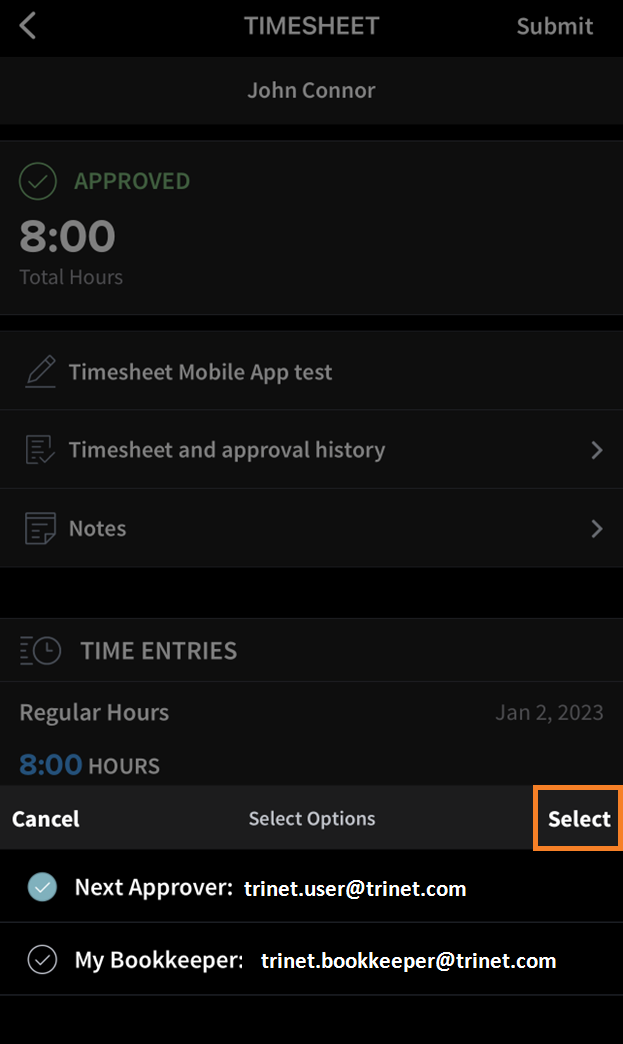 Once you select the next approver, you will see a confirmation message that the timesheet was successfully exported to that person.