Background
As a TriNet client, you and your worksite employees are offered the convenience of using Single-Sign On (SSO) directly from your TriNet account to your TriNet Expense Management account.
When accessing TriNet Expense Management, you will be logged into the account matching the work email address that is setup in your TriNet account.
To access TriNet Expense Management, continue with the instructions below.
Login to the

TriNet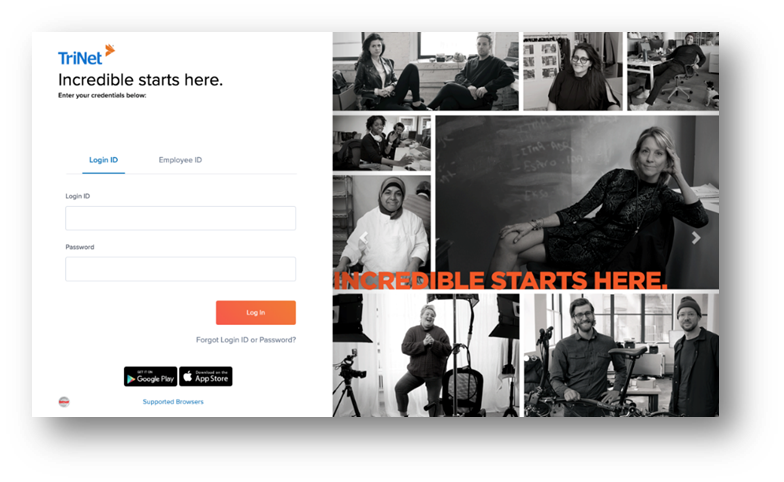 Your TriNet account will automatically default to Employee View.
Note: If you have administrative access in TriNet for your company, you may need to change your view to Employee in the upper left corner of your account.
In the left menu bar, click Money then select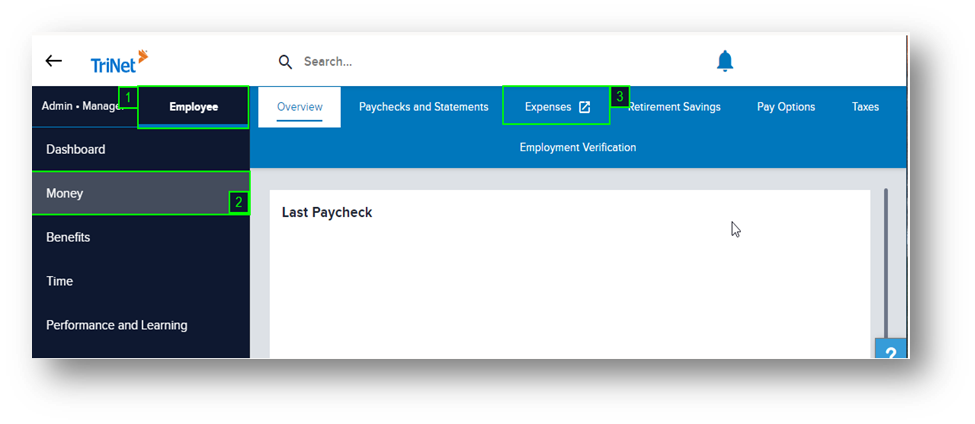 You will be redirected to your TriNet Expense Management account.
Note: Once you have completed the SSO from the TriNet platform, your payroll integration is complete.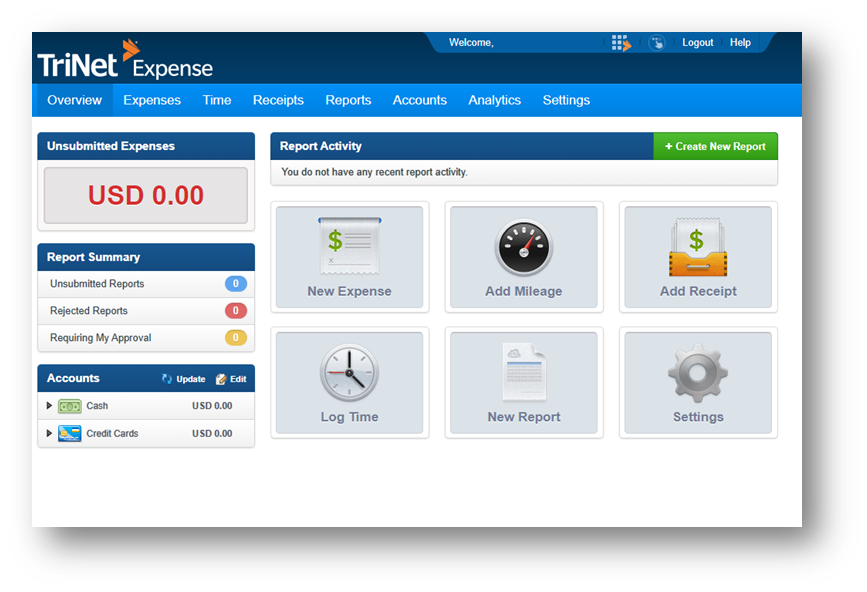 If you have any questions, log in to TriNet (login.TriNet.com) and click Contact TriNet. *
*If you are unable to log in, go to TriNet (login.TriNet.com) and select one of the following options: Forgot Password, Forgot ID, Unlock Account, Login Help.
© 2022 TriNet Group, Inc. All rights reserved. This communication is for informational purposes only, is not legal, tax or accounting advice, and is not an offer to sell, buy or procure insurance. TriNet is the single-employer sponsor of all its benefit plans, which does not include voluntary benefits that are not ERISA-covered group health insurance plans and enrollment is voluntary. Official plan documents always control and TriNet reserves the right to amend the benefit plans or change the offerings and deadlines.

C-22JUN-24