To delete a time card punch, click on the punch you would like to delete. The Edit Punch screen will display.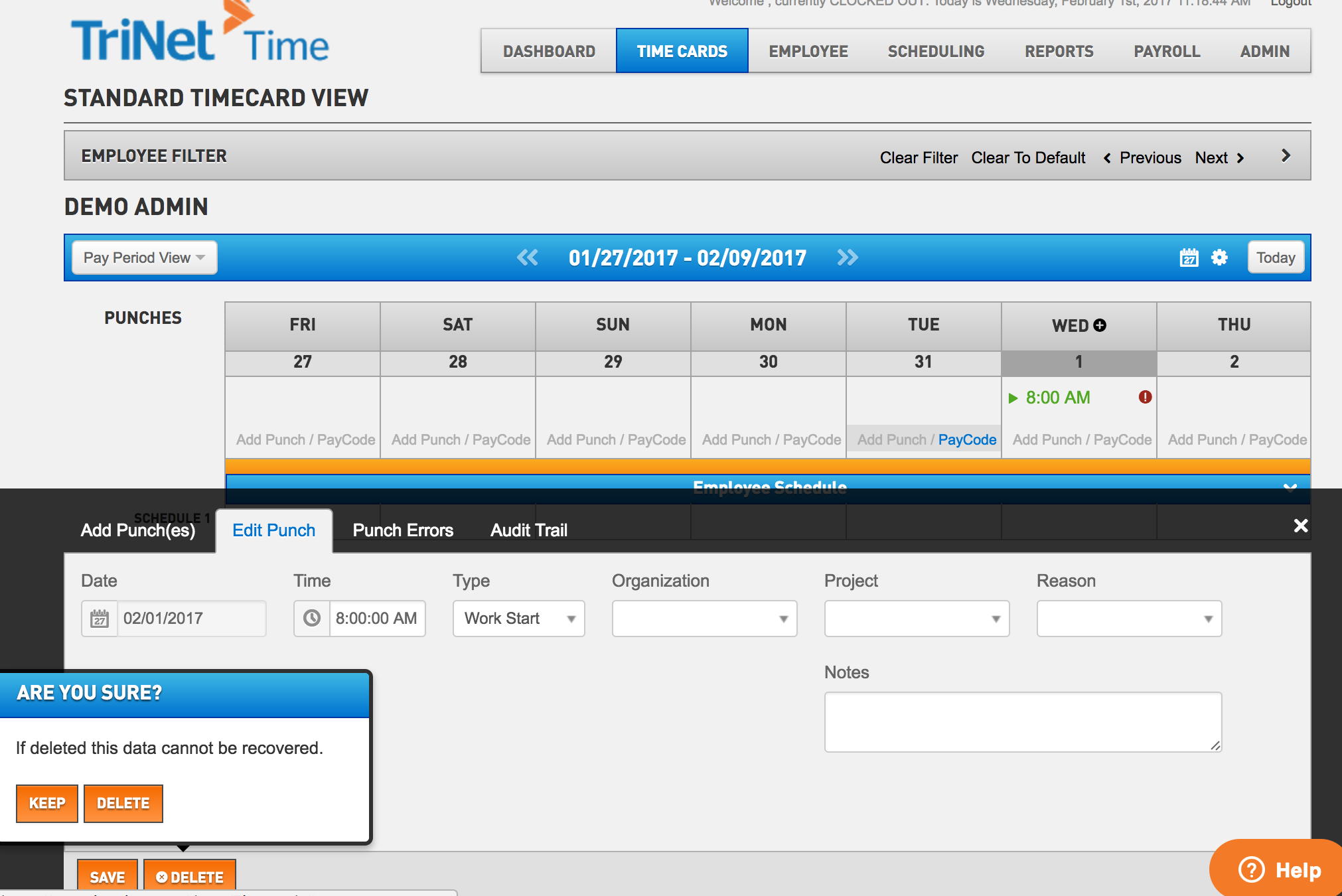 Click the

button. A confirmation message will display asking you to confirm the deletion.

Click Delete again to permanently delete the punch.
Use the

button to save the original punch and return to the Edit Punch screen.
For further assistance, please reach out to your manager or Payroll Admin.