There are various ways to add punches on a time card. Employees can submit their time either directly on the time card using a web clock or by using a physical clock. Access to various functions on the time card are set up in the Admin > Security > System Access Roles section of TriNet Time.
Adding a Time Entry Punch
When accessing the Time Cards section, the Standard Time Card View will display with the current day highlighted. There are two ways to enter a punch:
Click the icon

for the current day.

Click the

link for the desired day.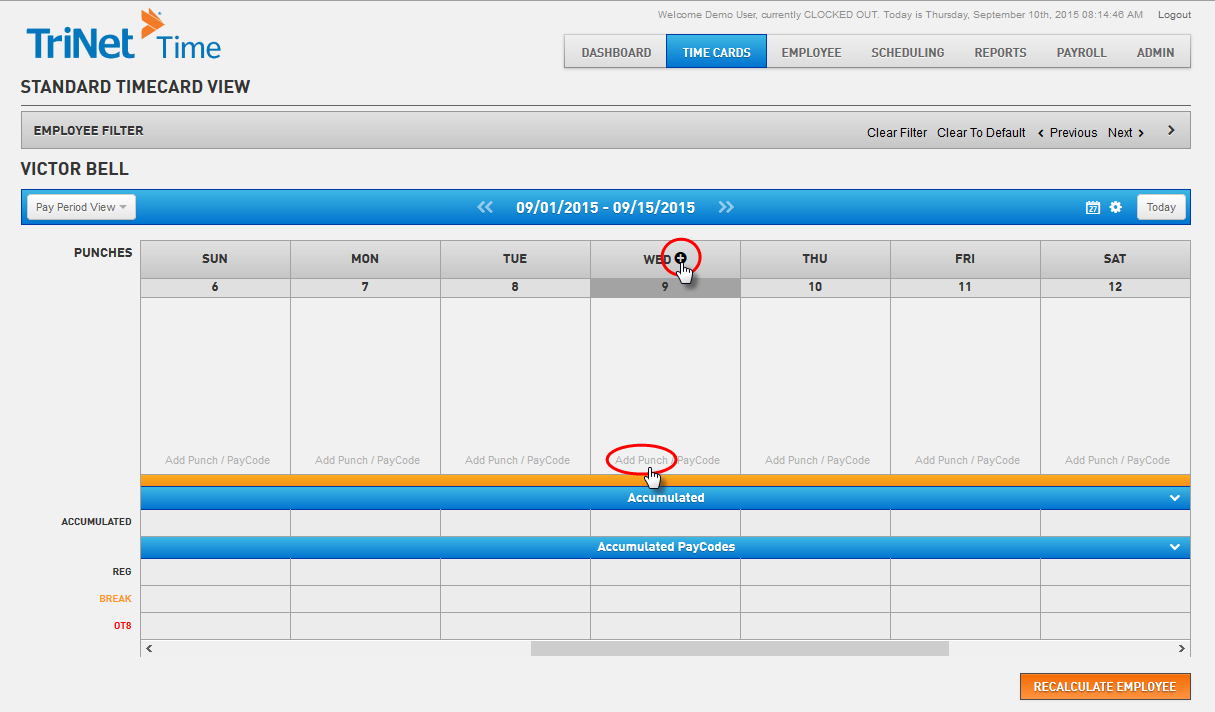 The Add Punch(es) screen will display.
Enter the punch detail information including the date, time, type, organization, and project. Reason Code is only used when managers have to enter an employee's punch and must indicate a reason such as, forgot to log in, no access to log in. The Organization and Project fields will default to the company default fields.

Click Save.

Multiple punches can be added by clicking

.

The punch will display on the employee's time card.

For further assistance, please reach out to your manager or Payroll Admin.