Welcome to TriNet Time and Attendance
You can access Time and Attendance in two different ways:
1. Log into the TriNet platform and go to Time > Time and Attendance.
OR
2. Log in directly at www.trinettime.com using your TriNet platform Login ID and Password.
Note: Your Login ID is not necessarily your Employee ID or email address.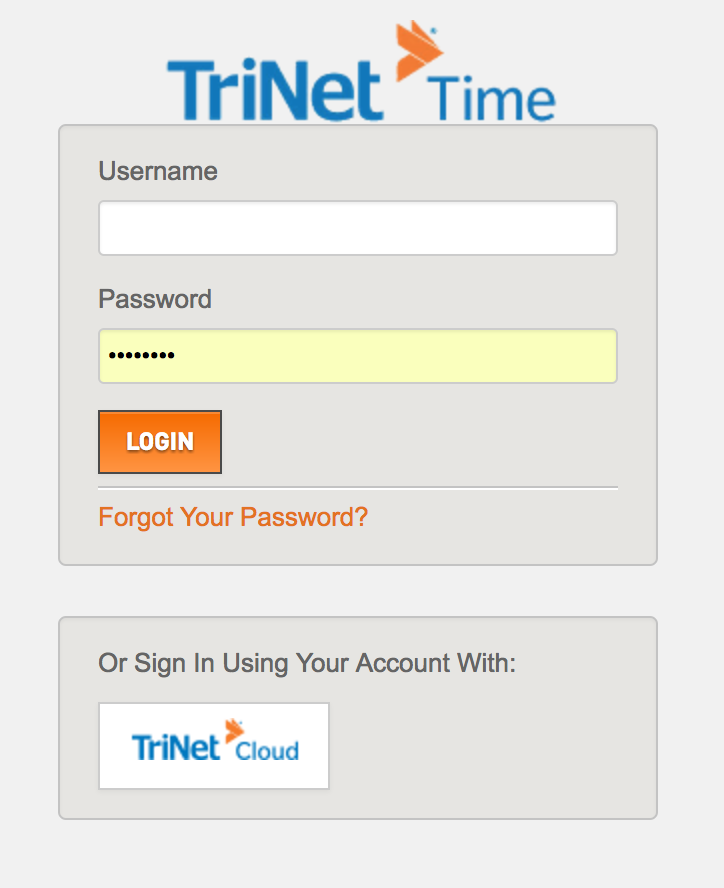 3. If you have forgotten your password, click

and TriNet will email you a temporary password. You can create a new password after the initial log in.
Note: Resetting your password for TriNet Time will reset your password for all TriNet applications.
The features available to you in TriNet Time are based on your User Role (permissions) set up by your Payroll Administrator. For further assistance, please reach out to your manager or Payroll Administrator.