As a TriNet Client, you have the ability to Single-Sign On (SSO) directly from your TriNet account to your TriNet Expense Management account.
When accessing TriNet Expense Management, you will be logged into the account matching the work email address that is setup in your TriNet account.
To access TriNet Expense Management, continue with the directions below.
1. Login to TriNet.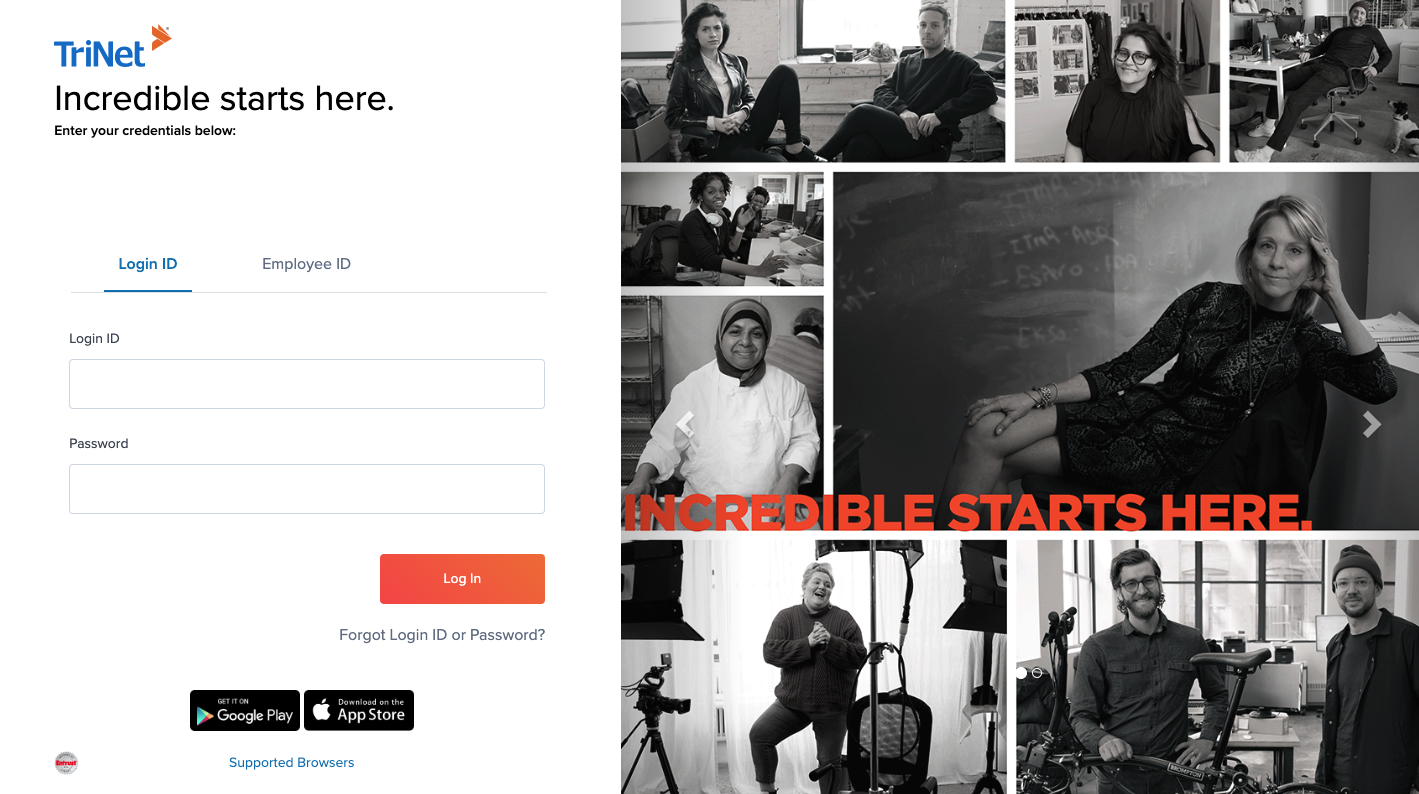 2. Your TriNet account will automatically default to Employee View.
(Note: If you have Administrative access in TriNet for your company, you may need to change your view to Employee in the upper right corner of your account.)
3. In left menu bar, click Money and then Expenses.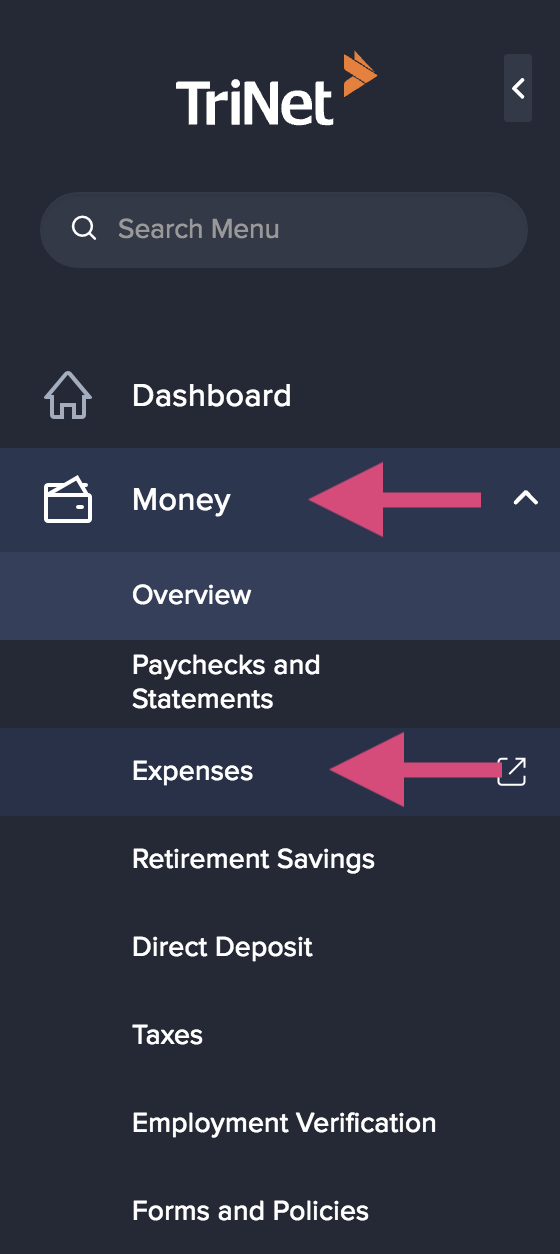 4. You will be redirected to your TriNet Expense Management account.
(Note: If this is your first time accessing your TriNet Expense Management account via SSO login you will receive a "TriNet Account Activation" email where you will verify you account and then be automatically redirected to your expense management account. This is a one-time verification.)