Go to the Talent tab.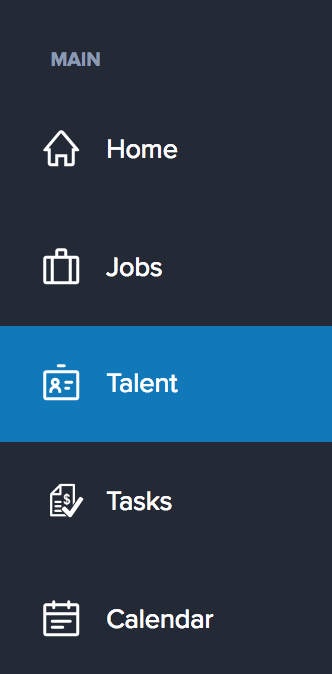 Find the applicant's name and click on his or her name.

Under the applicant's phone number, there will be a "Source" field. The "Source" field will list which job board the applicant applied from. Sources will show for the free job boards: Indeed, Monster, Glassdoor, Jobs.com and Jobted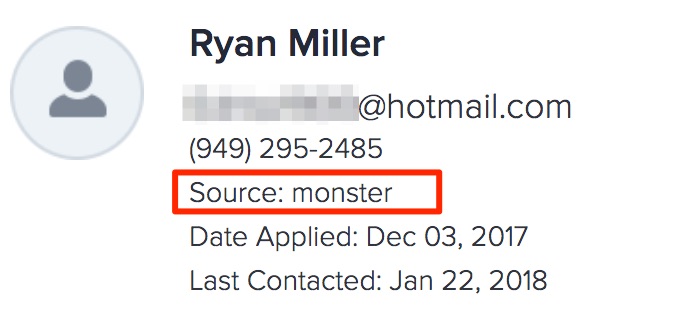 You might also see "Our Job Board" or "Internal" as the source.
"Our Job Board" indicates that the applicant applied on your company's TriNet Applicant Tracking job listing page or from the job listing that is embedded into your company's career site.
"Internal" indicates that the applicant was manually added to TriNet Applicant Tracking as a candidate.
You can also edit the source of a candidate if needed.
Click on edit (the pencil icon) next to the source name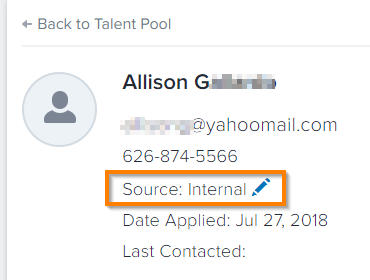 Once in the Edit function, you'll be able to manually update the Source and enter updated source detail.