The Time Matrix Entry screen allows you to manually enter time to an employee's timecard for an entire week or pay period.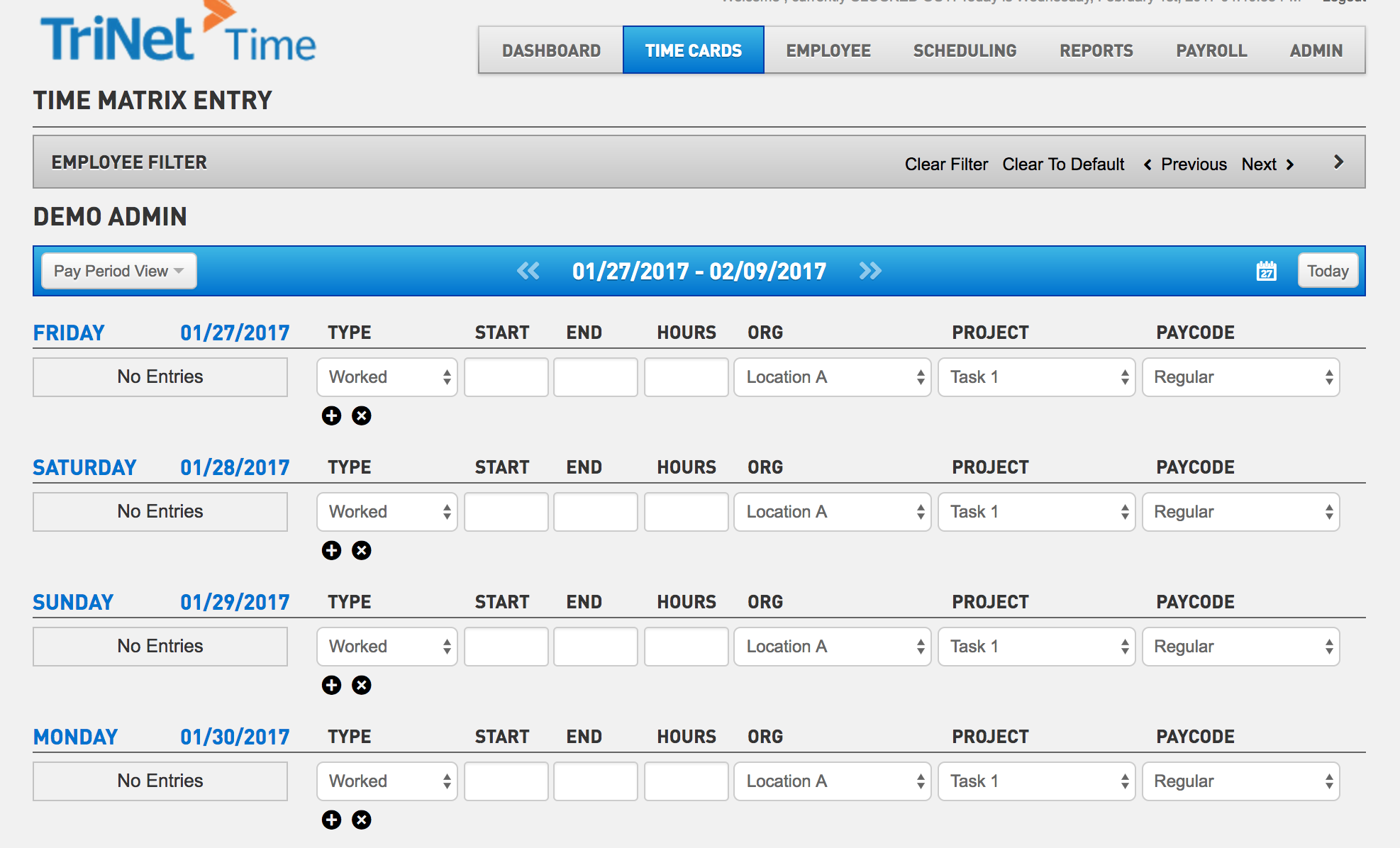 You can enter multiple entries per day, either by total hours or specific times.
Click to add another daily entry. Click

to delete an entry.
Click

to submit the timecard matrix entries.
Type
Choose from the dropdown menu: Worked, Meal or Break. The Worked option does not always denote paid time but will denote hours other than breaks or meals. The relevant pay codes will populate when selecting Worked, Meal or Break.
Start/End/Hours
Enter a start time (for example: 8a, 8AM, 8am, 08:00) and total hours. The end time will automatically calculate. If you enter an end time with total hours, the start time will automatically calculate. If you insert a number in the Hours field only, the system will see this as an hours only entry.
Org/Project
Choose the organization and project linked to the entry.
Paycode
The pay code dropdown will populate the pay codes according to the type previously selected.
Click

and all entries will be added to the employee's timecard.
If the employee has existing time for the time frame you are viewing, it will display on this screen after the time card refreshes: