Shifts
The Shifts feature, located within the Scheduling screen, is where you can create shifts and assign them to employees.

Click on the button to display the Shifts screen.
You can drag and drop an existing shift onto the schedule for the desired employee.
Depending on the selected schedule view (Daily, Weekly, Monthly) they will each have a slightly different format when dropping a shift. For example, in the weekly view you can drop a shift on an employee's name and it will apply the shift for the whole week. In the daily view, when dropping the shift on a specific day, it will apply only to that day.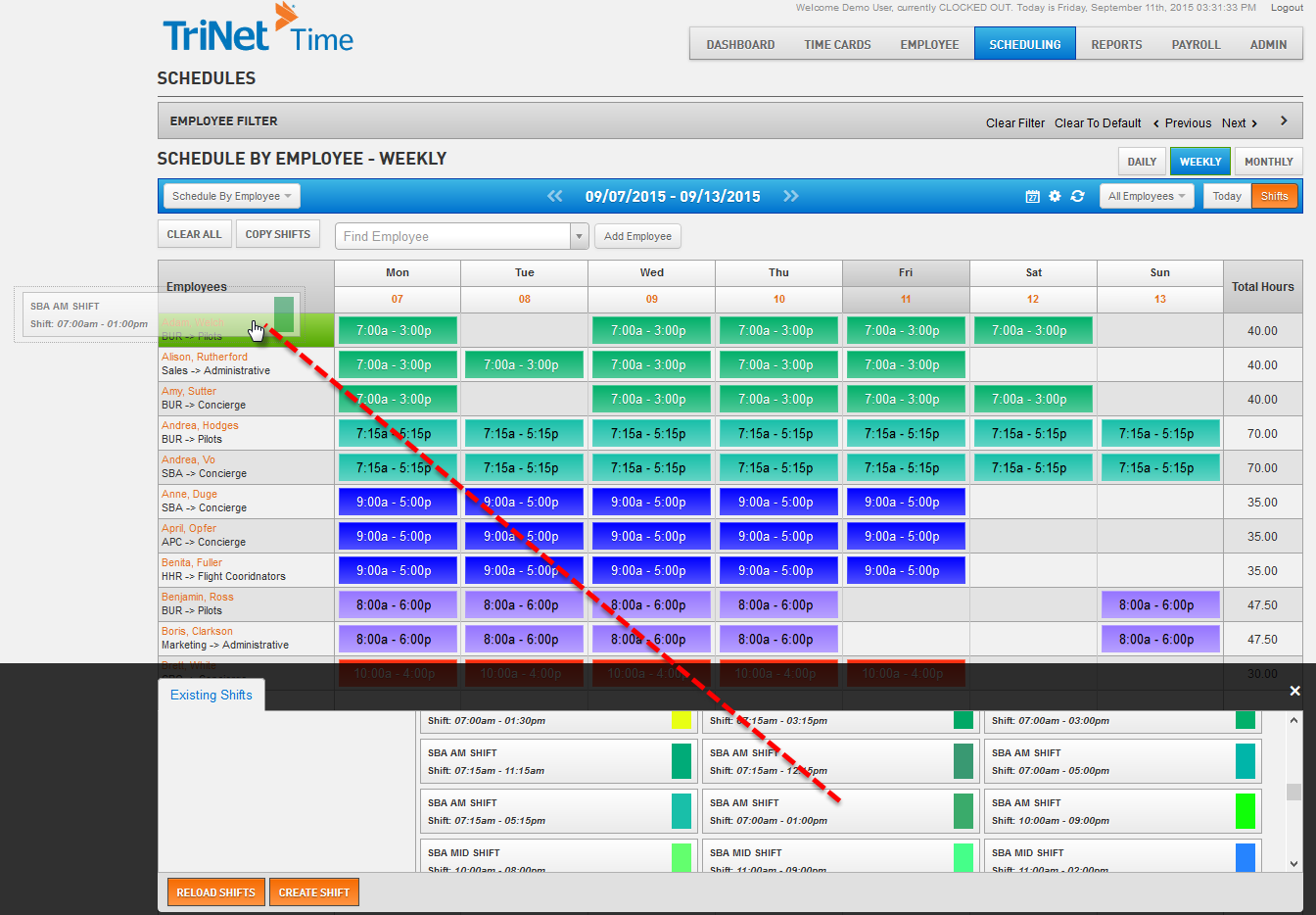 Create a New Shift
To create a new shift, click on the

button.

Enter the name, description and abbreviation for the shift.
Select a color for the shift. Note: This is extremely helpful in distinguishing the difference between the shifts when viewing all of them on the schedule at the same time.

Enter a start time and end time.
If this shift applies to a specific Organization and/or Project, select from the drop-down boxes. Leaving the Organization and Project blank, allows the shift to be applied to any employee. It will then assume the default shift of the employee.
Meals/Breaks


To set up a meal or break within a shift, click on the tab.
Select meal or break in the drop-down.
Enter the duration of the meal or break that you need. Here you have to specify minutes or hours. For example: 30m or 1h
Insert a start time and end time to create an "Allowable Window" for when the break or meal should occur.
Click the to add the meal or break.

The orange bar will indicate the duration of the actual break (in this case 15 minutes).
You can click and drag the orange bar within the allowable window. As you move it, the start and end time will update automatically.
Remember to click when you are done.
Delete a shift

To delete a shift, simply right click on the shift and delete.

When you right click on a shift you also have the option to edit or even copy a shift.
Trinet Time will always ask you to confirm when deleting a shift.
Copy Schedules
Schedules can be copied from the Daily View or Weekly View.
When selecting the Copy Shifts button, the Copy Schedules screen will display.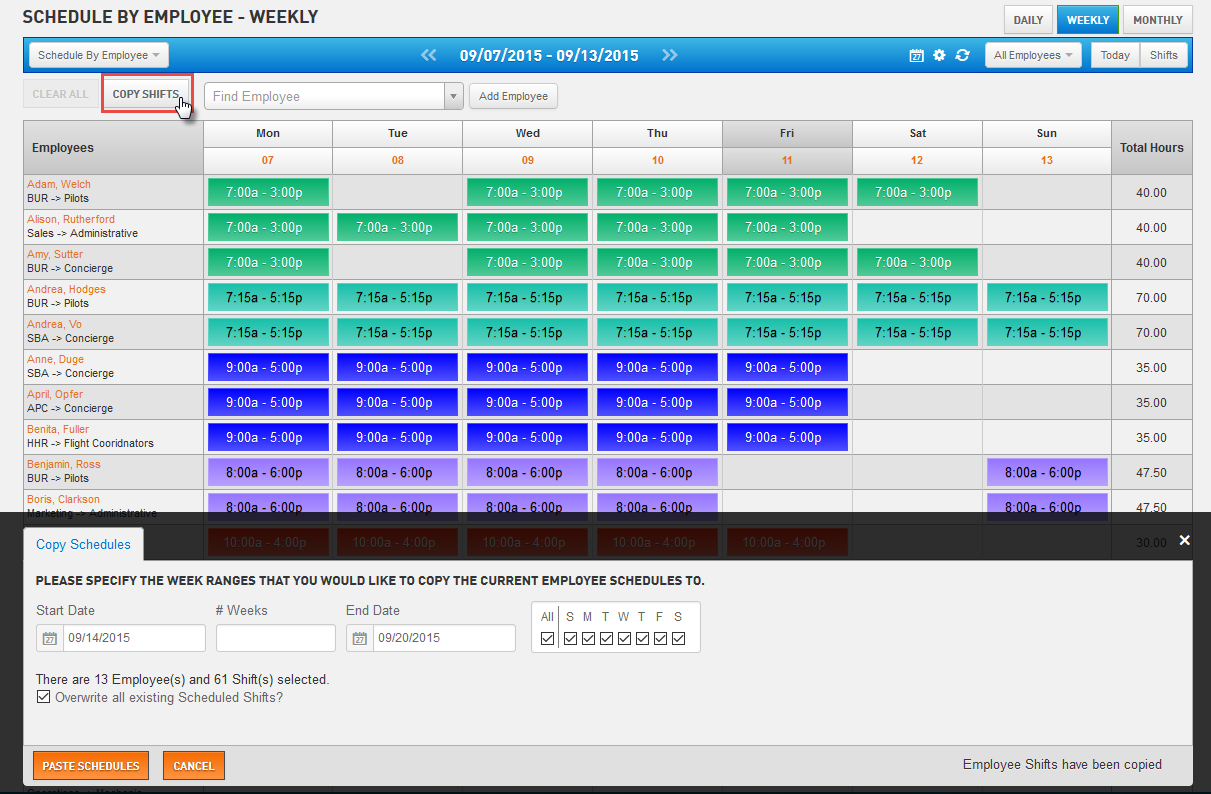 Enter a start date with the number of weeks and the system will automatically calculate the end date, or you can enter specific start and end dates.
After providing the date range, select the days to copy, by either selecting the days or selecting the "All" checkbox. (This includes weekends).
There is also an "overwrite" checkbox which will force the copied schedules to overwrite the existing schedules present in the date range that you have entered.
For further assistance, please reach out to your manager or Payroll Admin.