In the Scheduling screen, there are multiple views that make it easier to manage and maintain a schedule - Daily, Weekly and Monthly.
First, the screenshot below displays the daily view which is the default view when accessing the Scheduling screen. The default view can be changed by clicking on the

 icon and selecting a different start mode.

The employees listed on the left side of the screen are controlled by the Employee Filter and can list all of your employees at one time or just one at a time if selected.
Views
You can easily toggle between views by clicking on the Daily, Weekly or Monthly buttons as displayed below:

Daily View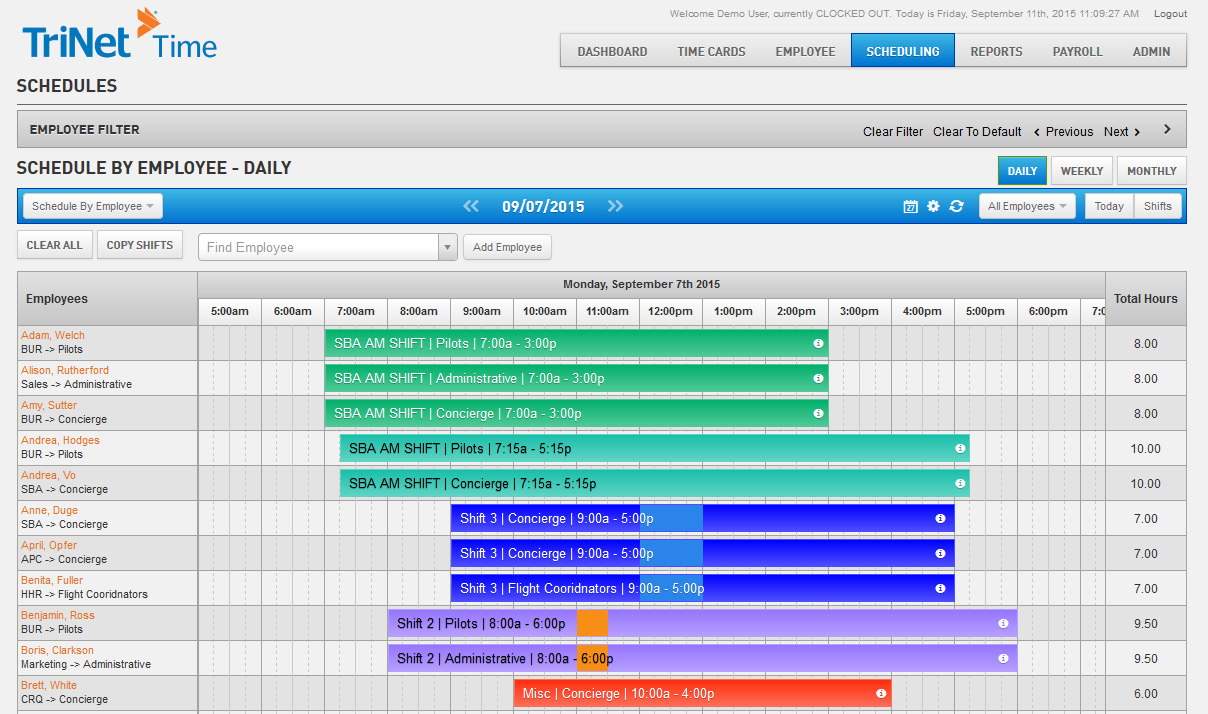 Weekly View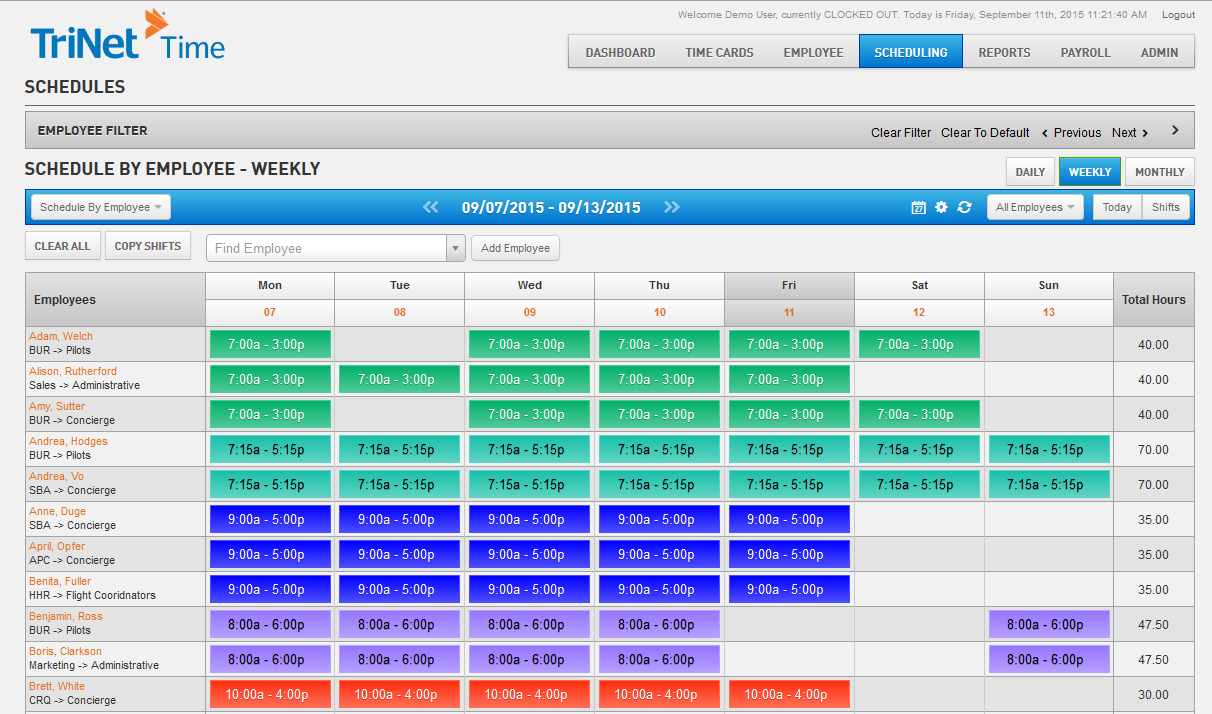 Monthly View