The IN/OUT Board is available within the Time Cards section of TriNet Time.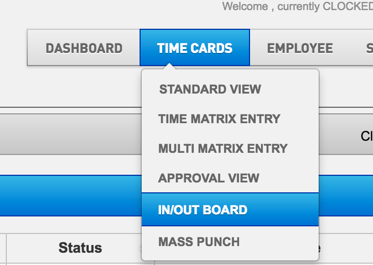 It displays both a detailed and summarized list of results of the status of employee's.   The detailed results include the employee name, organization, project, status, timezone and timestamp of the most recent employee punch.  The gray arrows  

  in the column headings can be used to sort the various columns.
Use the Employee Filter button to filter the results displayed.   The summarized results display the counts or totals based on organization, project and status.