When working in employee time cards, it may be necessary at times to add, change or delete employee data. Use the button to recalculate all totals and refresh any time card data.
Example 1:  If an employee forgets to clock out and clock in for a break, a manager can manually add the punch times to the employee's time card. The manager should then use the Recalculate Employee button to recalculate the total hours for the day, reflecting the added break in the calculations.
Example 2: While viewing a time card, another user adds a time out punch to the same time card. The Recalculate Employee button will refresh the time card screen to include the time out punch.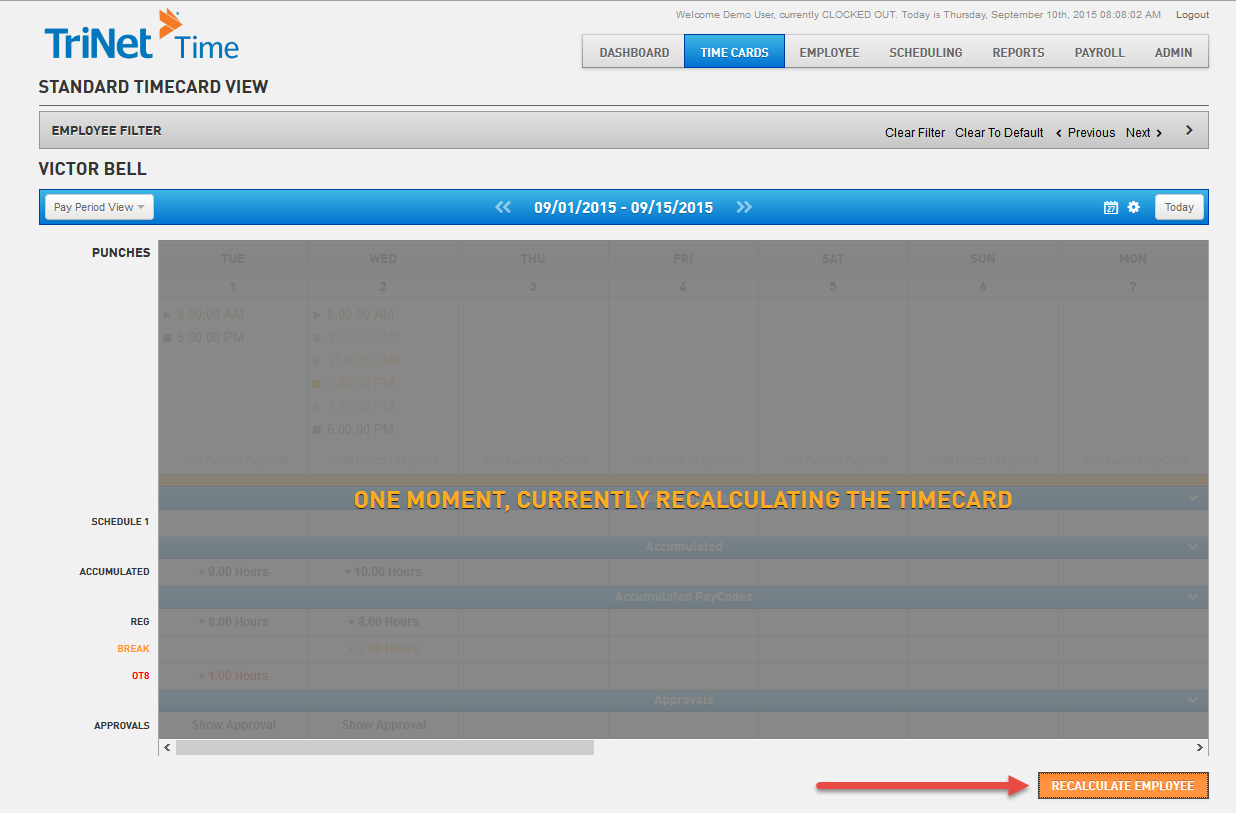 Note: There is also a setting in the Standard Time Card View that will automatically recalculate the time card every time a change is made. Click the

 icon to access the settings and go to the Time/Punch Settings screen to change the setting to automatic.