Time tracking works in pairs of IN and OUT punches. Below is a standard time pair for an employee that clocked in at 8:00 AM and clocked out at 5:00 PM.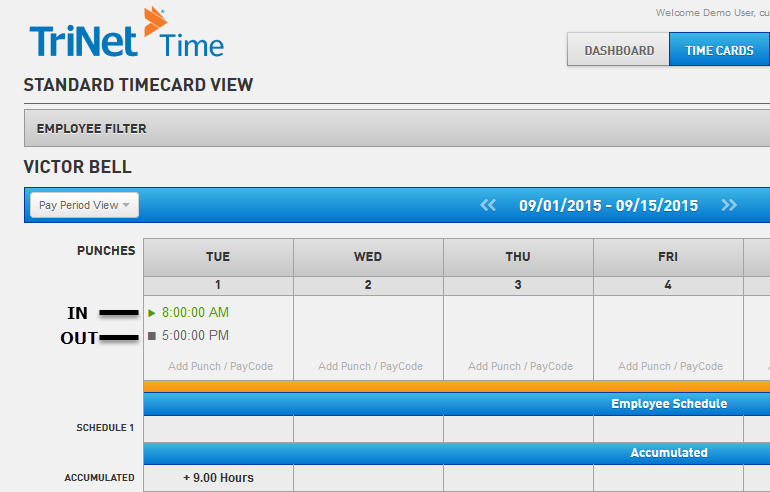 When an employee punches out for a break or goes to lunch, a phantom punch will display on the screen to indicate for unpaid periods of time. This notifies the system to stop clocking the employee's work.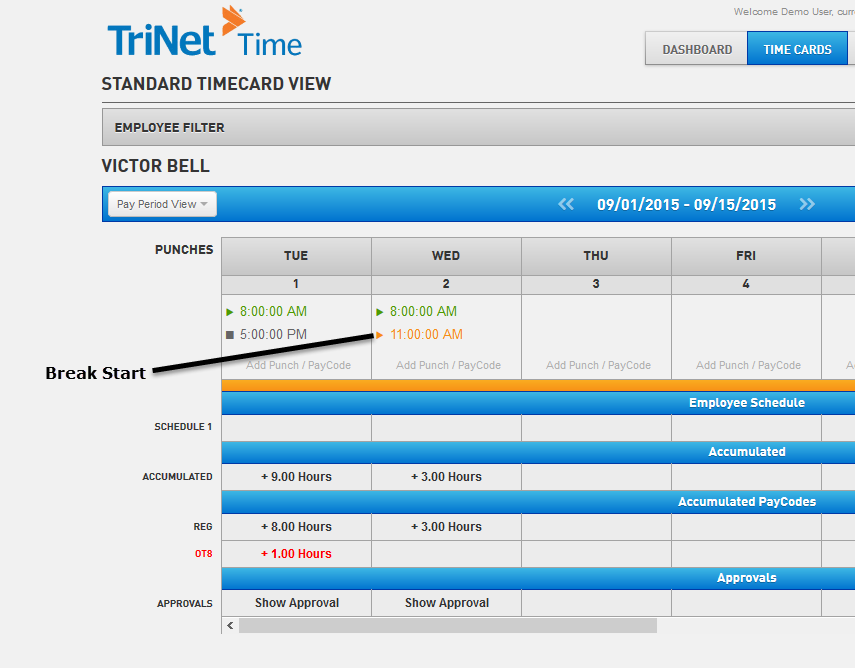 When the employee returns from his/her break or lunch, they will punch back in and another phantom punch will display. This notifies the system to begin clocking the employee's work again.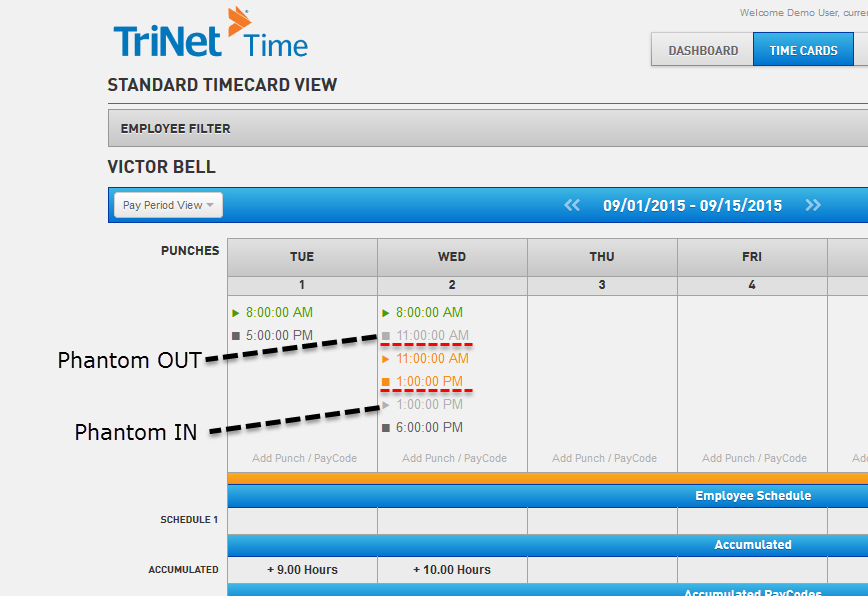 Copyright 2021 TriNet. All rights reserved. All trademarks, trade names, service marks and logos referenced herein belong to their respective companies. The content of this document has been prepared for educational and information purposes only. The content does not provide legal advice or legal opinions on any specific matters. Transmission of this information is not intended to create, and receipt does not constitute, a lawyer-client relationship between TriNet, the author(s), or the publishers and you. You should not act or refrain from acting on any legal matter based on the content without seeking professional counsel.