This article explains how to complete the eSignature on a review once the review process has been completed. Your company might have enabled a feature called "Final Comments". The final comments feature allows the manager and employee to leave additional detail at the bottom of the review before signing.
As a manager, you are responsible for signing the manager portion of reviews for your direct reports. The eSignature can be completed once you have released the completed review to your employee. See article (Managers Releasing Reports).
Click Reviews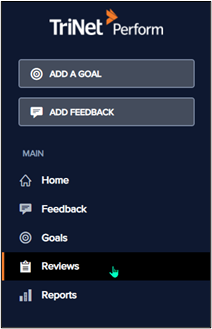 Click View Report on desired review.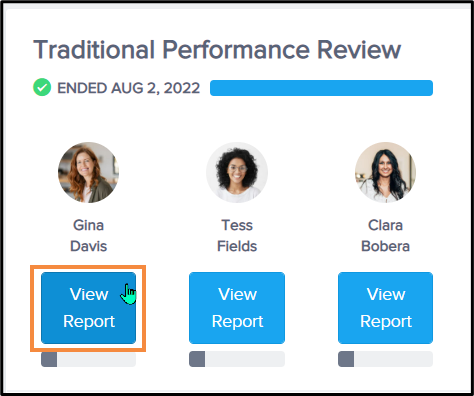 Scroll to the bottom of the review to see the manager's signature line on the right. If the final comment feature is enabled, you will see buttons to Add a Comment and to Finalize Report. The Click to Sign Digitally button is inactive(grey) until the manager clicks Finalize Report. At this time, the employee will only see the option to Add a Comment. ***If the final comment feature is not enabled, the Click to Sign Digitally button will be active immediately(yellow).

If desired, Click Add a Comment to leave final details on this review before clicking Finalize Report. Click Save Comment

Once you have added a comment, you can update your comment if needed. Click Finalize Report once you and the employee (if desired) have added comments. This will generate a popup confirmation.
Once you click Finalize Report from the confirmation popup, The Click to Sign Digitally button will activate.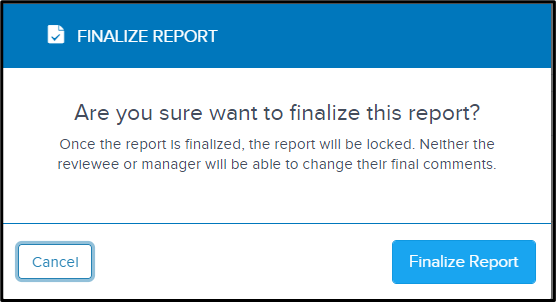 Click the button, Click to Sign Digitally. This will generate the DocuSign window where you can complete your digital signature.

Once you are done with the signature, you can download a PDF version of the review. See article (Download Report/Finalized Review as a PDF)