To change goal categories you must first head to the Goals page. Once there, you will need to click the Pencil Icon button.

A pop-up screen will appear with the details of the goal. In order to change the category, you must click on the second box located on the right side of the pop-up screen. A dropdown screen will appear and you will be able to choose the category you wish to change.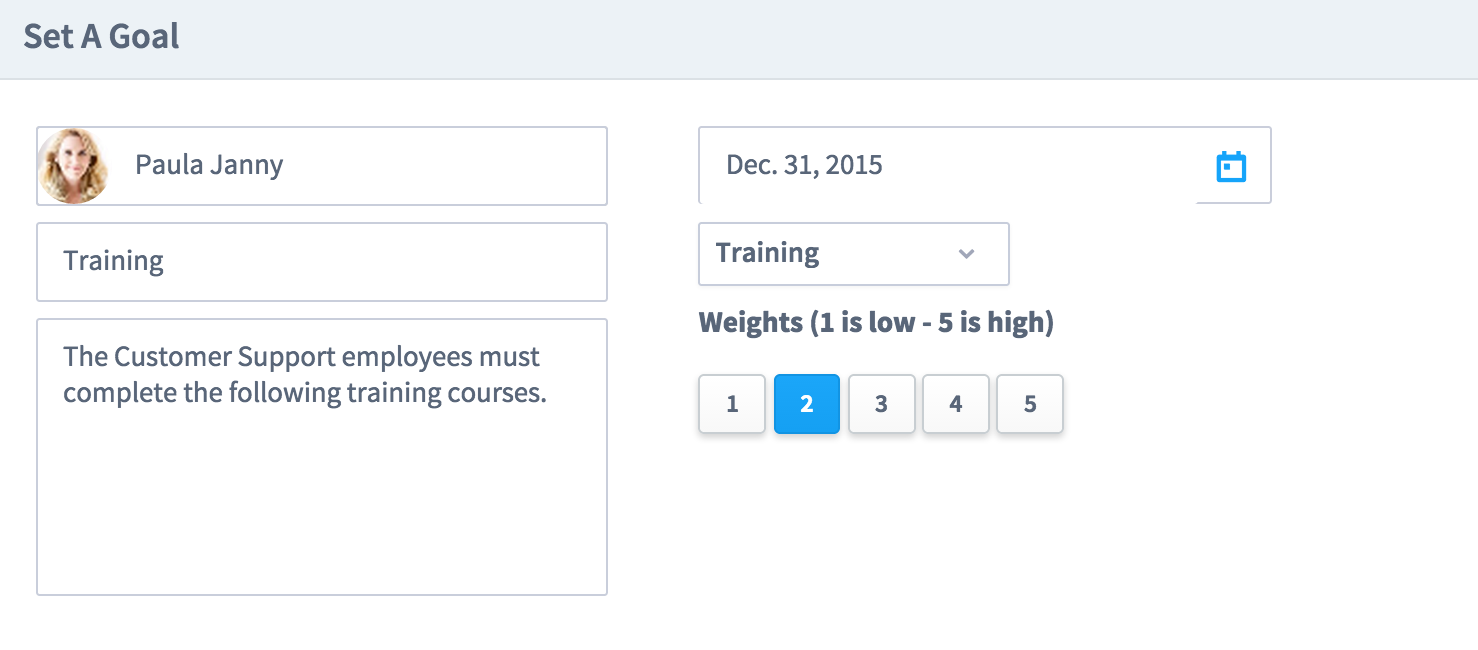 Click the blue SAVE button at the bottom of the screen to complete.