To change your mileage rate, do the following:
1. Go to Settings > Personal Settings >Expenses
2. In the Mileage Rate box, enter the amount.
3. Select Save.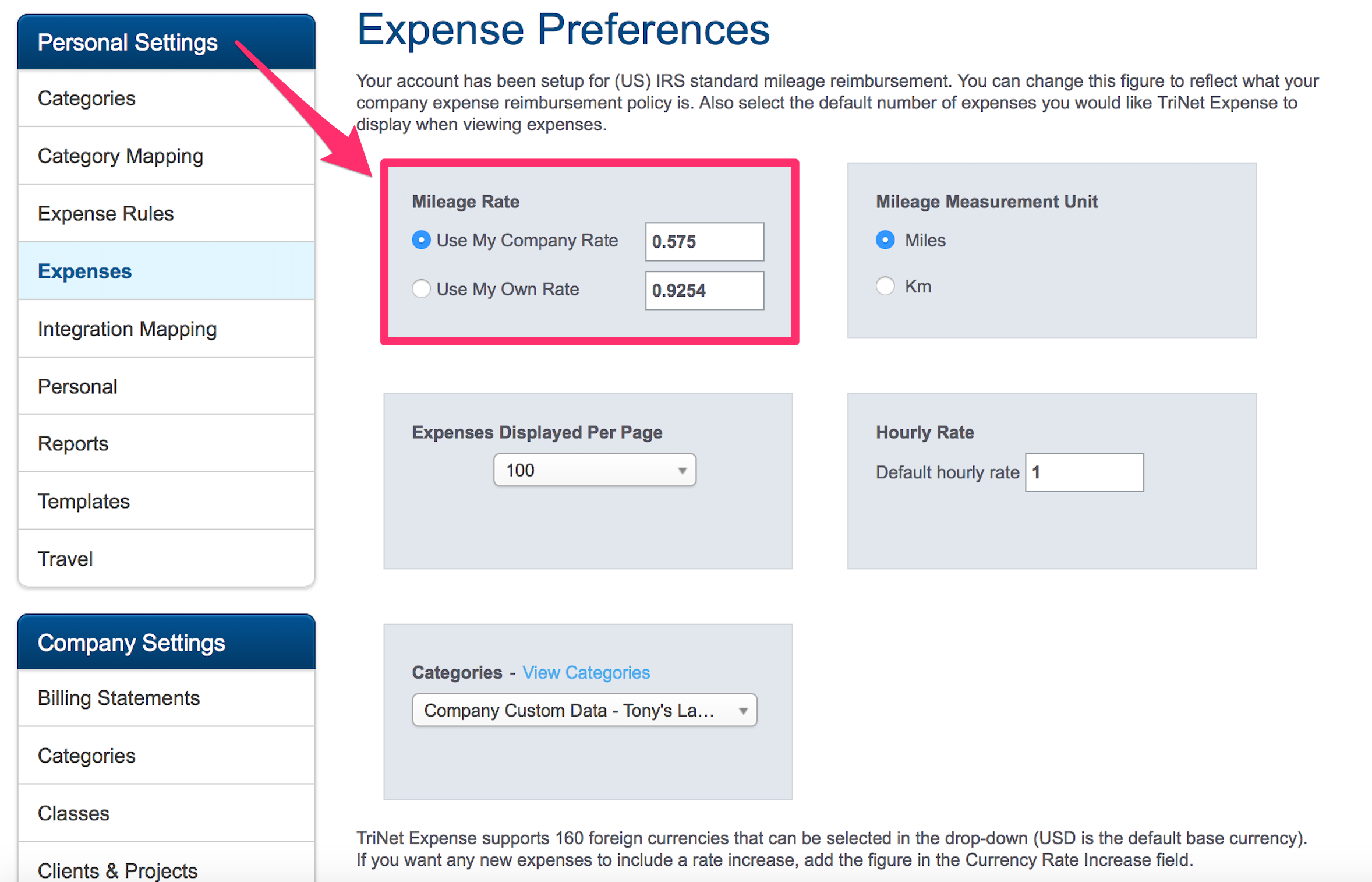 Going forward, all mileage will be calculated at this rate for your expense report.
Please note, if your TriNet Expense Management account is part of a company, you may/may not have permission to change your mileage rate.