TriNet Expense Management offers the ability to upload multiple users at once to your company's account. This can take place during the initial company setup or anytime thereafter. 
1. Go to Settings > Company Settings > Manage Users. Click Import Users.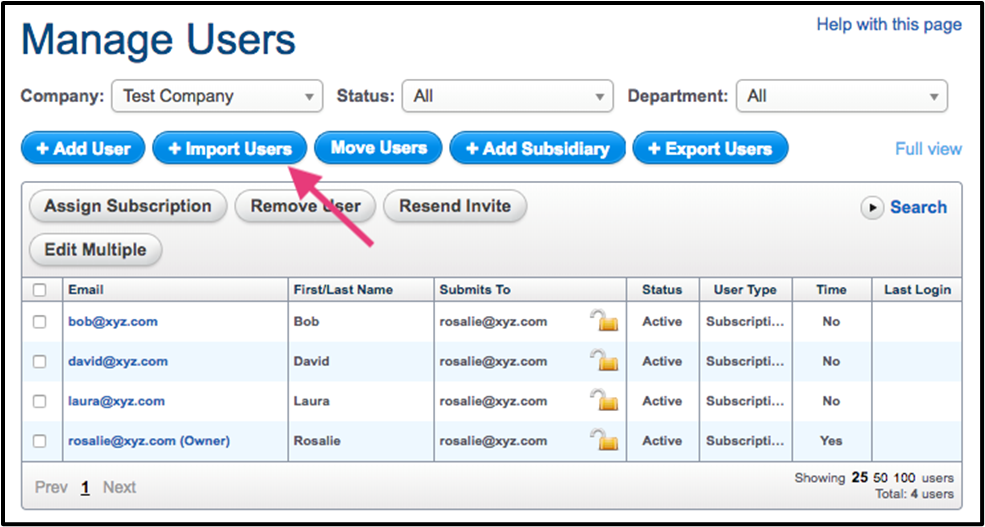 2. There are five ways to import users:
Outlook - Utilizes the CSV file format that is exported from Outlook.
Google or Gmail Account - Enter in your personal or company Google / Gmail account credentials. Your contacts will be instantly added. 

Netsuite - Utilizes the CSV file format that is exported from Netsuite's employee list.
TriNet Expense CSV file - Our own format to utilize for importing users.
Company Directory - Only for TriNet Clients. Requires you to login to your TriNet account to import from the Directory. 
Select the "what's this" link next to the options which offer the CSV import in order to download a sample CSV file.
3. If selecting either Company Directory or Google/Gmail option follow the prompts to import users.
For all other options, you can download the example of the CSV file and enter in the information for your users. Save the CSV file to your computer for upload. Click on the name of your option, and click Upload. Select the CSV file you saved on your computer. Click Done.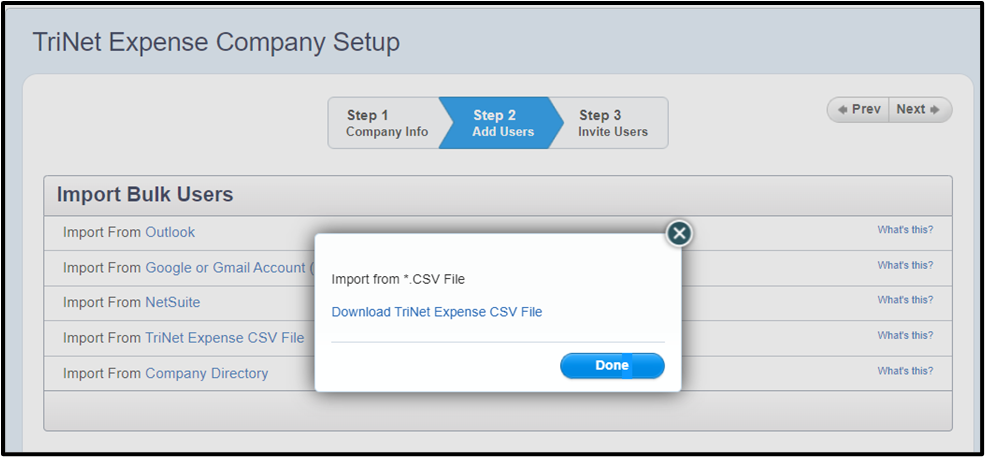 4. All users will be loaded to the Add Users section of the page. Click Next in upper right corner.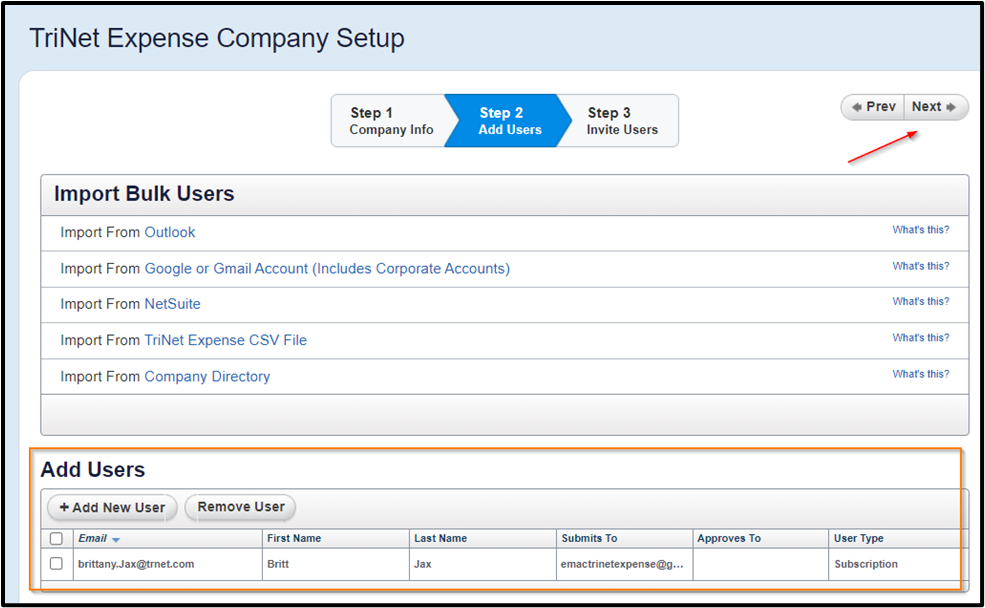 5. Check the box for all users you want to invite (leave users you want to invite at a later time unchecked). Click Send Invites.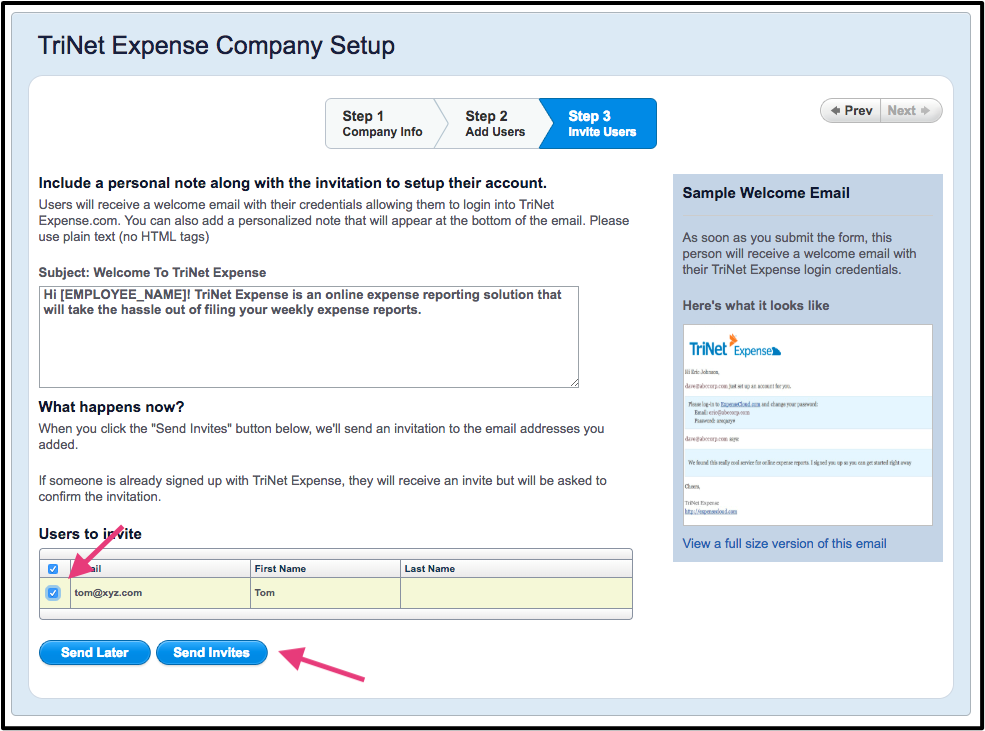 All users will be sent the "Welcome to TriNet Expense Management" email providing them with their login information to their TriNet Expense Management accounts.