To open a job you must first go to the Jobs page.

Once there, you will need to find the job you wish to open and click on the Actions button on the right side of the job and go to Edit.



Once clicking Edit, you will be taken to the JOB DESCRIPTION page where you can edit all details of the job.

On this page you will need to click on the box under status and change it on the dropdown menu from whatever it is currently is, to Open.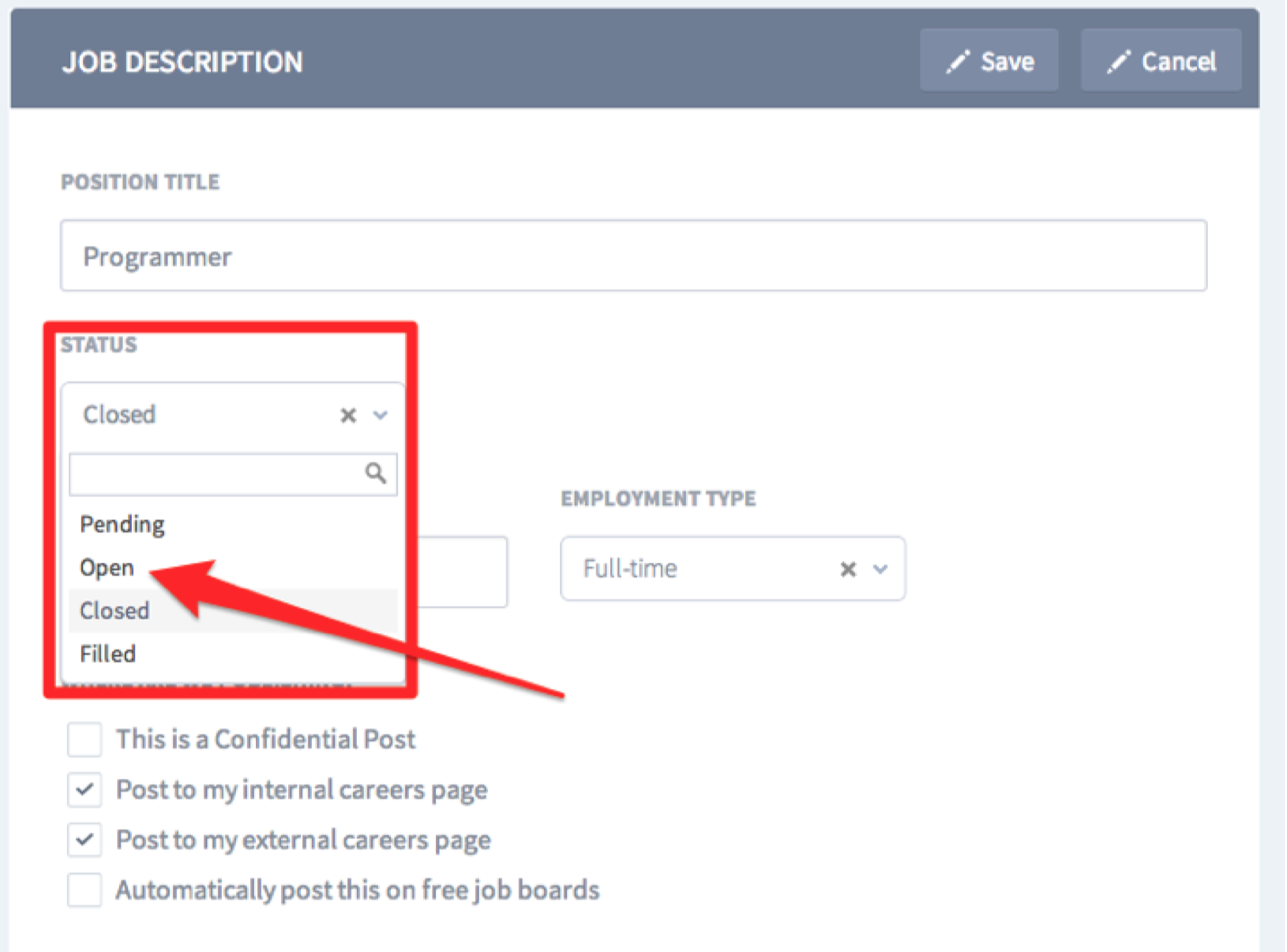 After doing this, click the Save button on the upper right hand side of the JOB DESCRIPTION page to finalize the job being open.