To create an Email Template, go to the Templates tab in the Admin panel.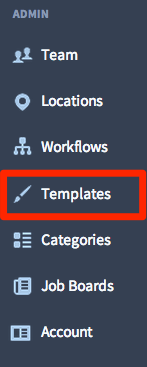 This will lead you to the Templates & Forms page. Click the Email Template tab located underneath the Templates & Forms header.

Once in the Email Template tab, click on the "+ Create New Email Template" orange button in the right hand corner.

The "Create a new email template" page will appear. Fill out the require fields and click Save Template.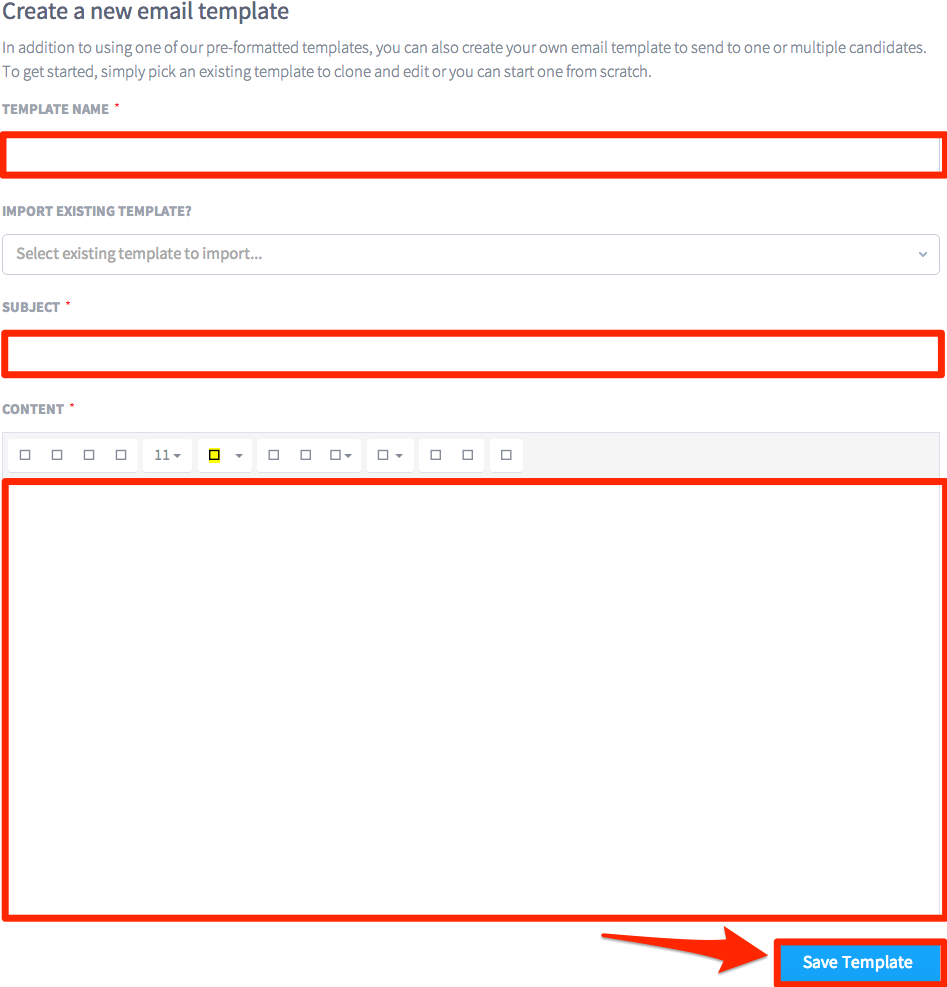 The newly created template will appear in the Email Template Name section.