A Confidential job will not display the company's name on the header of the job listing. "Confidential Company" will appear instead of the company's name. 

Please make sure that your job posting does not mention your company's name in the job description as the company's name will still display.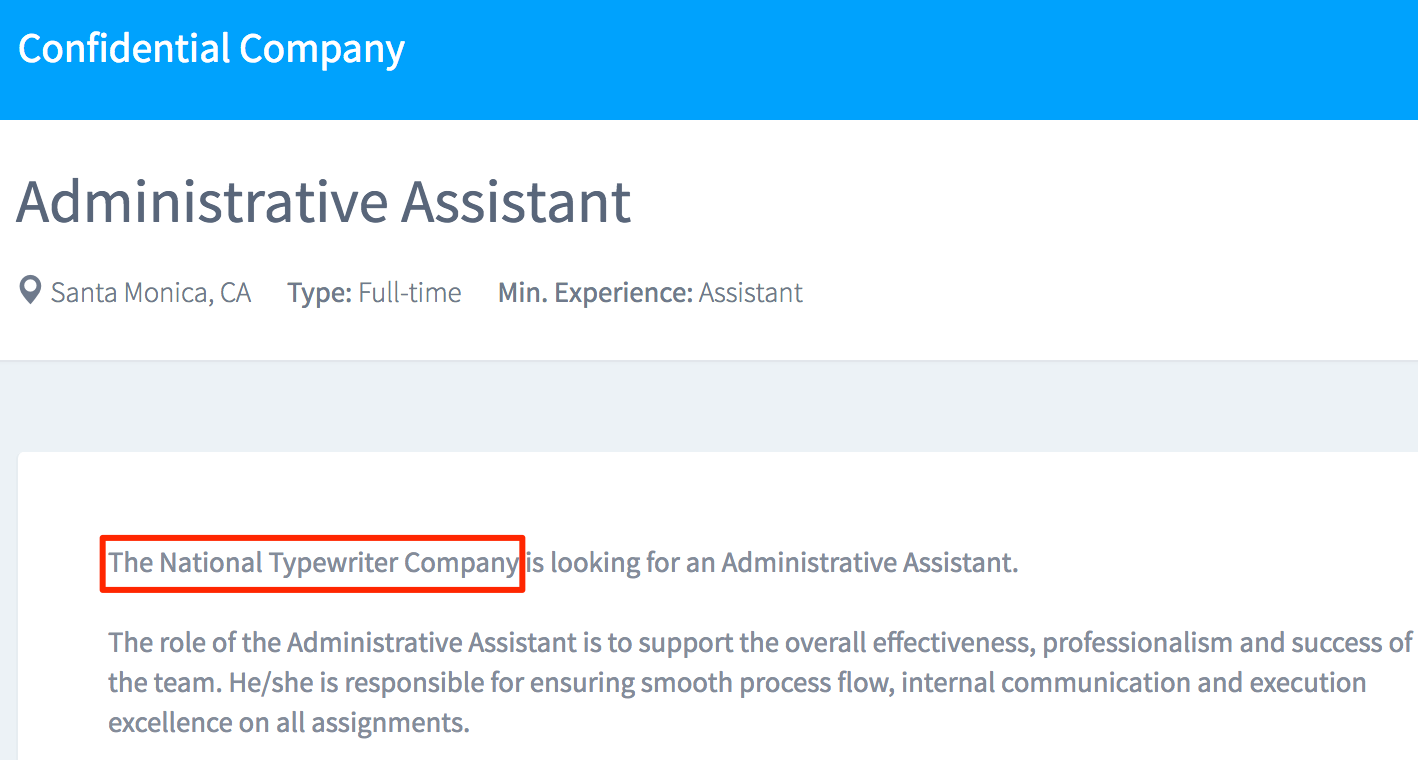 A Confidential job will only display on Monster, Jobs.com and Jobbydoo (the job will be listed under "Confidential Company"). A Confidential job will not display on your company's website, Glassdoor and Indeed as these two job boards have a policy of not posting Confidential job postings.  
Making a job posting Confidential
When creating or editing a job posting, check the box next to "Yes! Make this post confidential".  

Then, click Save Job.