Company Verification
Log into TriNet Expense as the Company Owner, or Admin role

View Settings > Add-Ons > Reimburse

Select "Install" for TriNet Direct Pay
Fill-out all fields for Company Customer Information and click Save.

The ACH provider can take up to 1 business day to verify the client. You will receive an email notice if additional documentation is required. If not, then you will receive an email that says your company was verified.




5. Click Add Beneficial Owner if there is a beneficial owner for your company, if not, please click the check box Beneficial Owner(s) Not Applicable.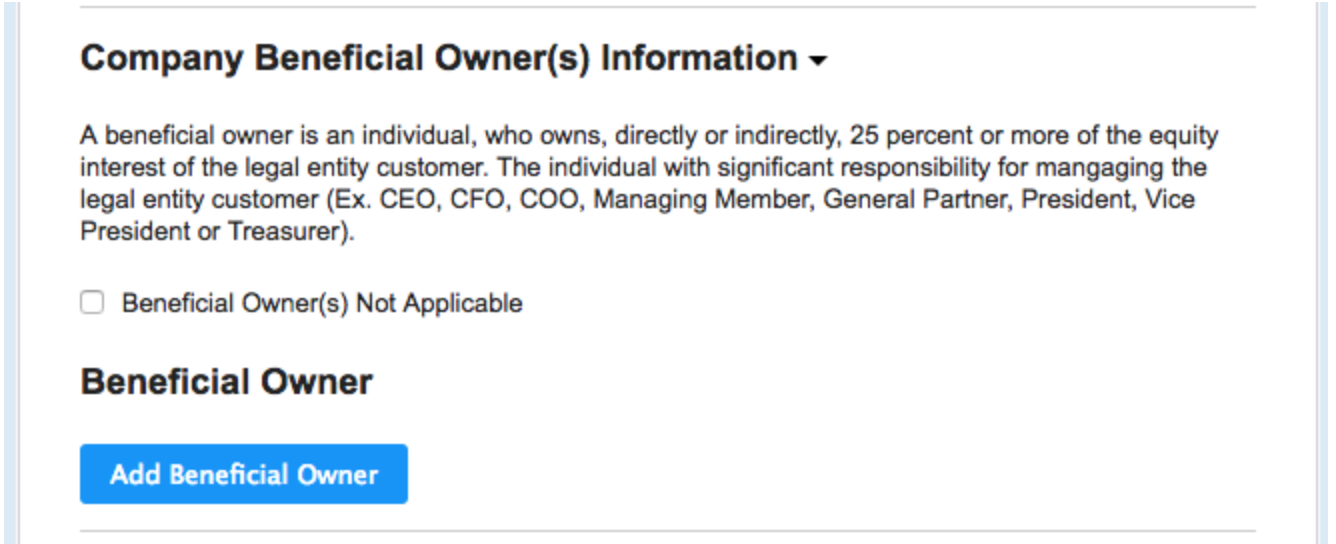 6. Once the Company Beneficial Owner(s) Information has been successfully verified, sign the Company Information Certification.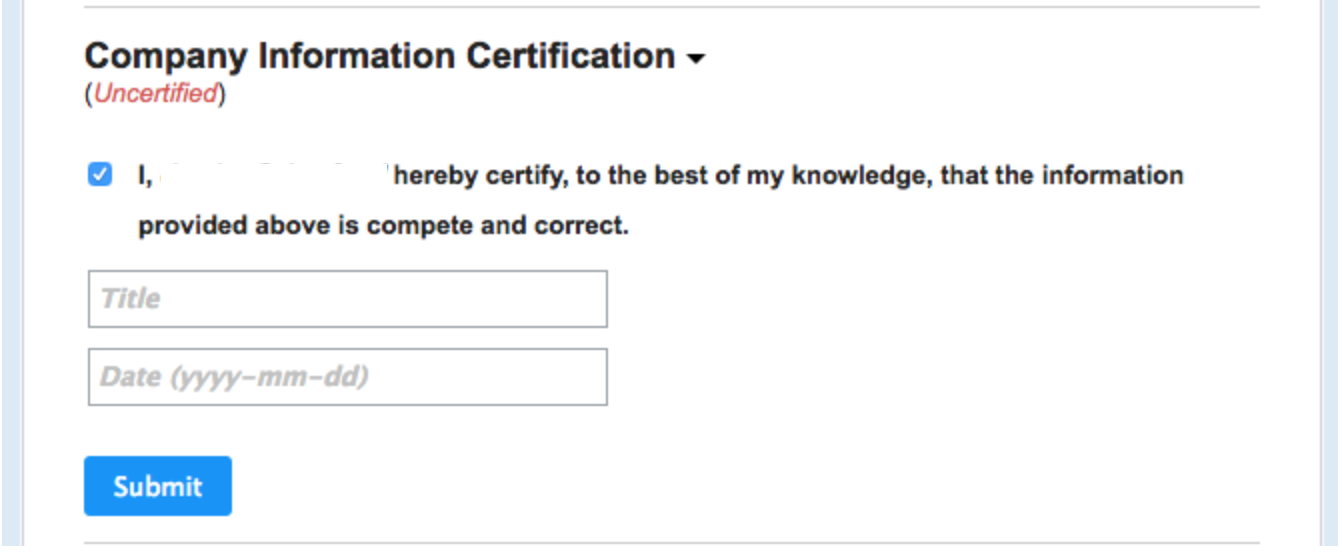 7. Company Bank Verification:
Enable or Disable ability for Bookkeeper to export expense reports for reimbursement

Agree to the terms of TriNet Direct Pay

Select "Verify your banking account"

Search for your bank or credit union that the funds will be withdrawn from

Use Instant Verification which will require your online banking details (Same day verification)
Use Deposit Verification which will deposit two micro deposits into your account (It may take 1-3 business days to view the deposits)


Employee Verification
Employees cannot integrate their bank account until your company bank account has been verified.